Bye bye California
Bye bye California
Time flies by and this will be the last update from the life in sunny California. This is my and Mikaels last week in Santa Ana and we're in the process of finalization, presentation and documentation of our projects over here. The last three months has been interesting and both me and Mikael has learned a lot and got to experience a lot during the weekends.
As we're in the process of finalizing everything at work we're also enjoying the beach as much as we can. This week there's even more tourists and surfers than normally due to Vans US Open of Surfing. This weekend Mikael and I will move out of our apartment in Huntington Beach and it is our turn to go back to Sweden again.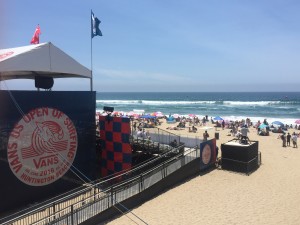 Thank you GKN in Santa Ana and beautiful Huntington beach for three amazing months, maybe we'll meet again..