LARV 2019! Soon CHARM, LARM, and HotSpot!
LARV 2019! Soon CHARM, LARM, and HotSpot!
Great visit at LARV 2019!
This wednesday, our collegues Jesper, Celine, Pelle, and Samuel visited LARV 2019. They got in contact with a lot of interesting students at LTU, and were happy to see that there was a great interest in our company and our products! If you missed us, you are more then welcome to write to us Young Graduates and ask us about our business and possibilities within our company: aerotrainees@gknaerospace.com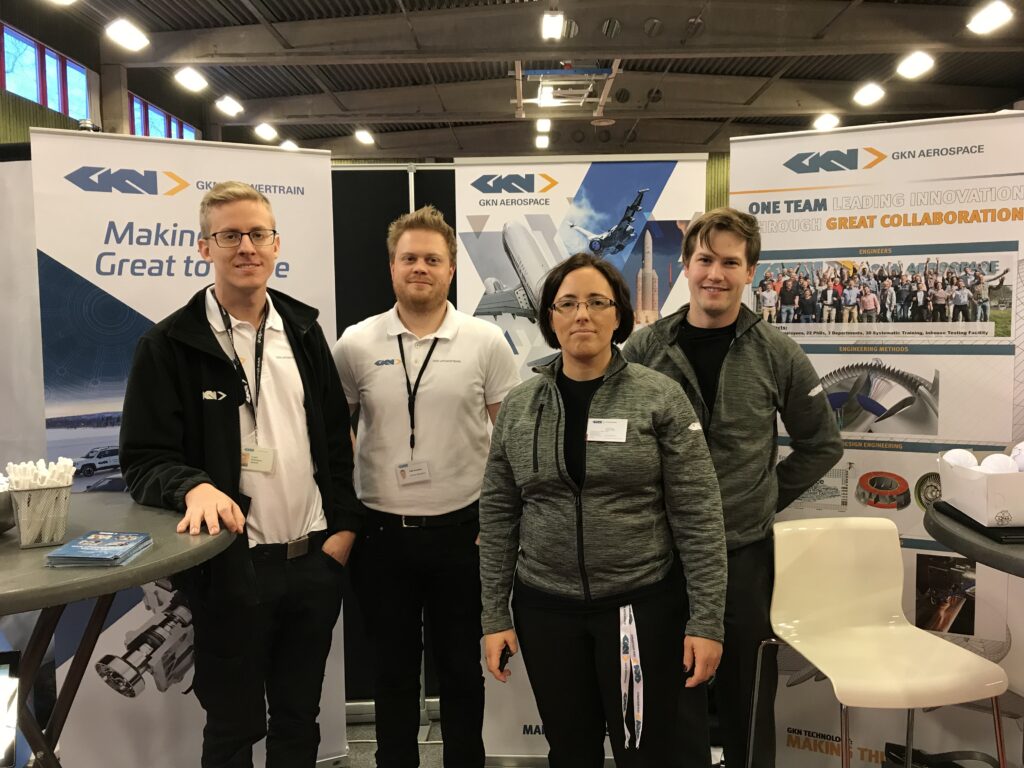 Are you also interested in the aviation and space industry? Are you up for exciting and challenging projects? Do you want to be a part of a team that makes things fly? Do you want to learn more about us?
Come to our exhibit:
CHARM in Gothenburg, 5th-6th of february
LARM in Linköping, 12th of february
HotSpot in Karlstad, 13th of february
See you there!
NOTE: Don't forget to apply to the GKN Aerospace Global Graduate Programme 2019. Click here to send in your application!