First Lego League
First Lego League
Hi everybody!
As my colleagues mentioned in their posts, we are currently on our first rotations of the graduate program. My first rotation is at our Lean department. My main focus during this rotation is our deployment of our Lean Operating Model (LOM), which will enable us to deliver operational excellence throughout our organization.
In addition to our daily duties at our rotations, we have several other responsibilities as trainees. Among other things, we are responsible for administrating the master theses that we have at GAS, conducting events for our trainee alumni group, writing posts for our trainee blog, attending career fairs and other events.
This weekend, my trainee colleagues and I partook in an event named First Lego League. First Lego League is an event where children between the ages of 10-16 are introduced to science, technology, engineering, and math through a hands-on project. The objective of this project was to program a robot to maneuver a course and perform tasks along the course to obtain points.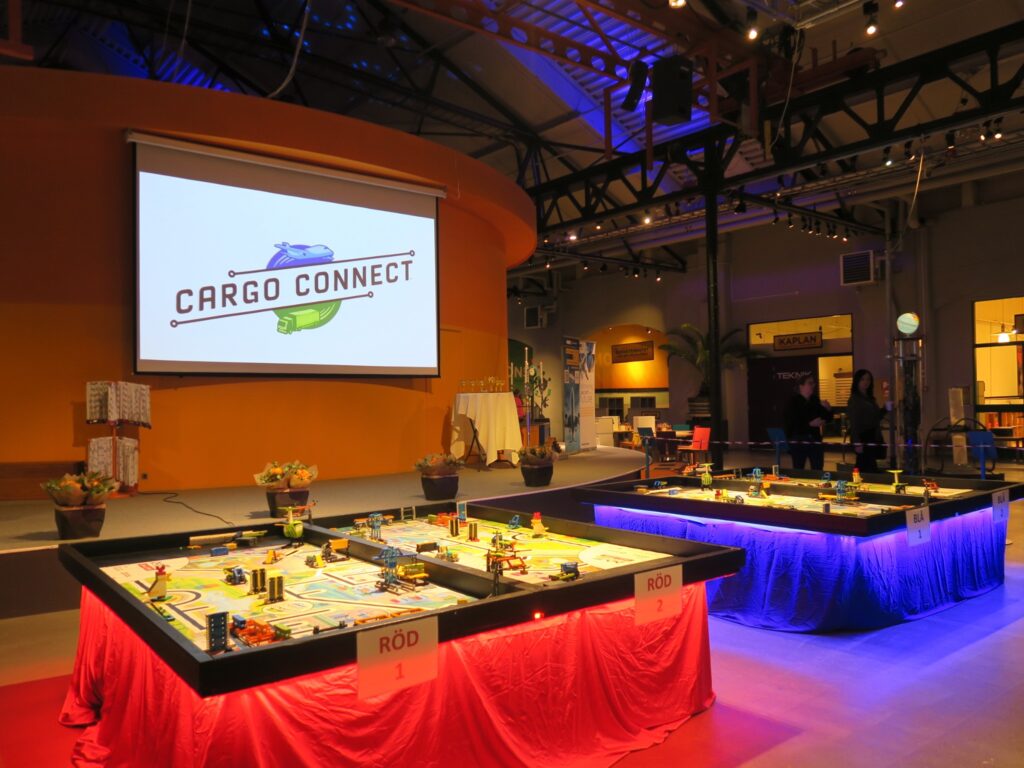 In addition to this, they proposed a new innovative idea to solve pollution associated with cargo transportation. During the event, we acted as rules officials and judges. We made sure that all the participants conformed to the rules and scored them based on how well they had performed their project, their technological solution, and their core values. It showed a lot of promise to see how well they performed, especially considering their relatively young age! These types of events are crucial for us as an aerospace company. Encouraging children to pursue their interest in STEM fields lays the foundation to create the next generation of engineers! To emphasize how important we think this is, the winning team was awarded a scholarship of 12000 SEK. Now, I'll keep my fingers crossed that they manage to win the regional finals in Norway against our Nordic neighbors!
As Alex mentioned in his post, our next event together will be the digital career fair Armada. Being an ambassador for GKN Aerospace, attending these type of fairs are an important marketing activity that we perform. I, for one, am excited to have conversations with students nearing the end of their studies and convey what GKN Aerospace can offer them as a future employer! If you are a student at KTH and are interested in the aerospace industry, make sure to check out our virtual booth at Armada!
Till next time,
Elias