Daniel Pelvén
Daniel Pelvén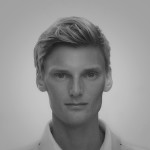 M.Sc. in Industrial Engineering and Management, Chalmers University of Technology
I'm an engineer with interest in innovation and value creation that lays the foundation of a sustainable future. I was born and raised in a small town called Köping, where I early on developed interest to sports, technology and business. These interests have influenced my choices in life, and made me, for example, choose to move to Gothenburg to study industrial engineering and management at Chalmers. During my years at Chalmers, I had not only time to indulge in various literature, but did also have time to run a number of half marathons and develop my cooking skills.
After obtaining my bachelor's degree from Chalmers, I got the opportunity to live the American dream for one year. The year included projects in California, Georgia and Utah, as well as studies at Stanford University and UC Berkeley. During my time in the US, I developed a fondness for the country in general and for the nature in particular. Yellowstone National Park is on the top of the list of my favorite places on earth, both because of its beauty and because it provides an opportunity to combine my interests for outdoor activities and photography in an excellent way.
After my time in the US, I moved to Japan to work and study. I studied at The University of Tokyo and worked at the Office of Science and Innovation at the Swedish Embassy. During my year in Tokyo, I tried to experience Japan to the fullest, both culture-wise and nature-wise. Because of my passion for running and especially trail running, nature was most often discovered with a pair of jogging shoes on my feet and a map in my hand.
Now, I am looking forward to new adventures within the GKN Group and hope that both my experiences and interest in technology and development will be useful in my quest to create value.