Elamin Hamid Elamin
Elamin Hamid Elamin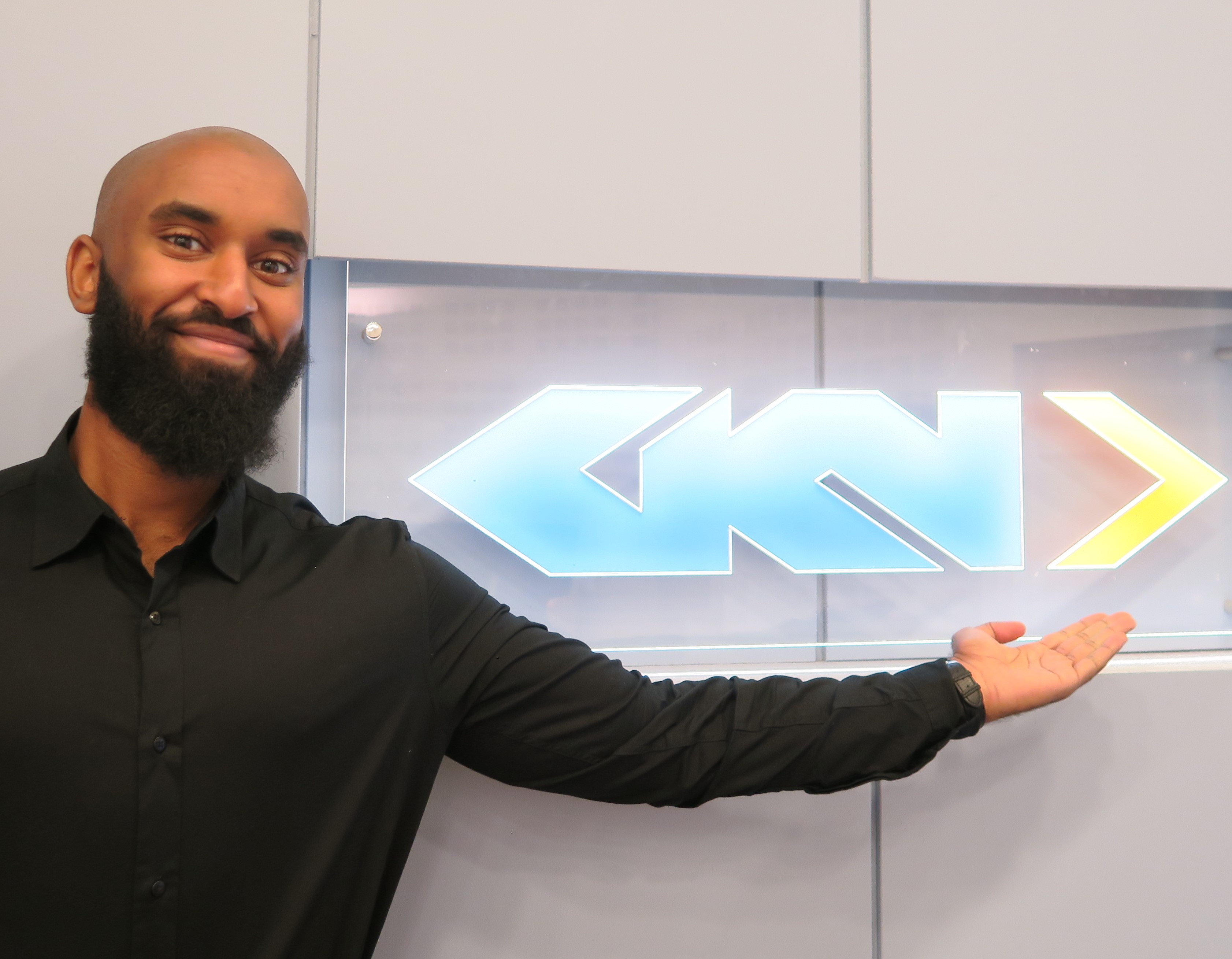 MSE Mechanical Engineering, Applied Mechanics
Chalmers University of Technology
Hi!
My name is Elamin Hamid Elamin and I´m born and raised here in Trollhättan. Since my childhood I have had many interests such as basketball and football but they have disappeared with me growing up. However, my interest and passion for space and aviation has stayed with me all these years. From getting an autograph from Christer Fuglesang (Sweden's first astronaut) to participating in Aerospace projects at the university. So the obvious choice for me was to enroll in GKN high school which was the perfect choice for me with my interests in technology, physics and mathematics. During my three years, I learned a lot about how different parts of GKN Aerospace operations and working in production. After finishing high school, it was time for the difficult choice of university and for me it ended up being Chalmers University of Technology.
Once in place in Chalmers, I began my BSc in Mechanical Engineering. The years in the university was a good challenge for me and today I can say that it was the perfect choice for me. After three years it was time to choose masters and it became Applied Mechanics with a focus in fluid dynamics. Once in the master, I was given the opportunity to, among other things, learn more about the mechanics of aircraft engines and rockets. My years in Chalmers have been very active and rewarding. Of all the industries I have had the opportunity to test different industries over the years, the aerospace and aeronautic industry is undoubtedly the most interesting and where my passion lies.
Today, my interest in sports and technology remains. However, the basketball and the football have been replaced with running and weightlifting. In addition to these interests, I like food, exploring new areas and learning new things.
Now I am back as a newly graduated 24 year old and look forward to a very educational and fun period in the Graduate program where I get the opportunity to explore the company and its activities. GKN Aerospace is a company that works with very interesting products and is at the forefront of development. Now I´m look forward to seeing GKN from another side.