Full swing before we hear the jingling…
Tjabba, tjena, hallå!
As Christmas and winter holidays are approaching, so is the end of our first rotations. Some might wonder what I have been up to on my first rotation? Well, my first rotation is in the materials lab, where you work to support production and development programs (among others) with various analyzes to evaluate whether or not the details meet all the safety requirements. As the safety aspect pervades everything that is done at the company, it naturally places high demands on the analysis methods used in the lab. Therefore, I have worked a lot on reviewing the routines that exist for method validation in the lab to ensure that there should uncertainties how, when and why method validation is done.
Another part of the safety aspect is being able to identify which substances the products we deliver consist of, as the EU has a list of various chemicals that are harmful to humans and/or the environment. And if the companies still want to supply products that contain more than 0.1% by weight of the listed substances, the company is obliged to report this to the customer. This is also something I have been involved in where I'm in the process of mapping out how such processes work. A lot of what I do in this project is talking to different people to get knowledge from different departments of the company.
If you have followed Aerobloggen for a while, you probably know by now that as a trainee you do other things than just rotations. For example, we participated as judges at the FIRST Lego League here in Trollhättan. FIRST Lego League is a knowledge and technology competition for children and young people aged 10-16 where the aim is to inspire them to become tomorrow's engineers, researchers and problem solvers by doing a project. The project mainly consists of two parts; programming of a robot that should be able to perform various tasks on a track, as well as presentation of an innovative project linked to this year's theme, which were Superpowered. It was a lot of fun and we were impressed by how creative and determined they were. In addition to participating as judges, us trainees awarded the winning team with a scholarship of 20,000 SEK. We wish the winning team the best of luck in the regional finals in Oslo next year 🙂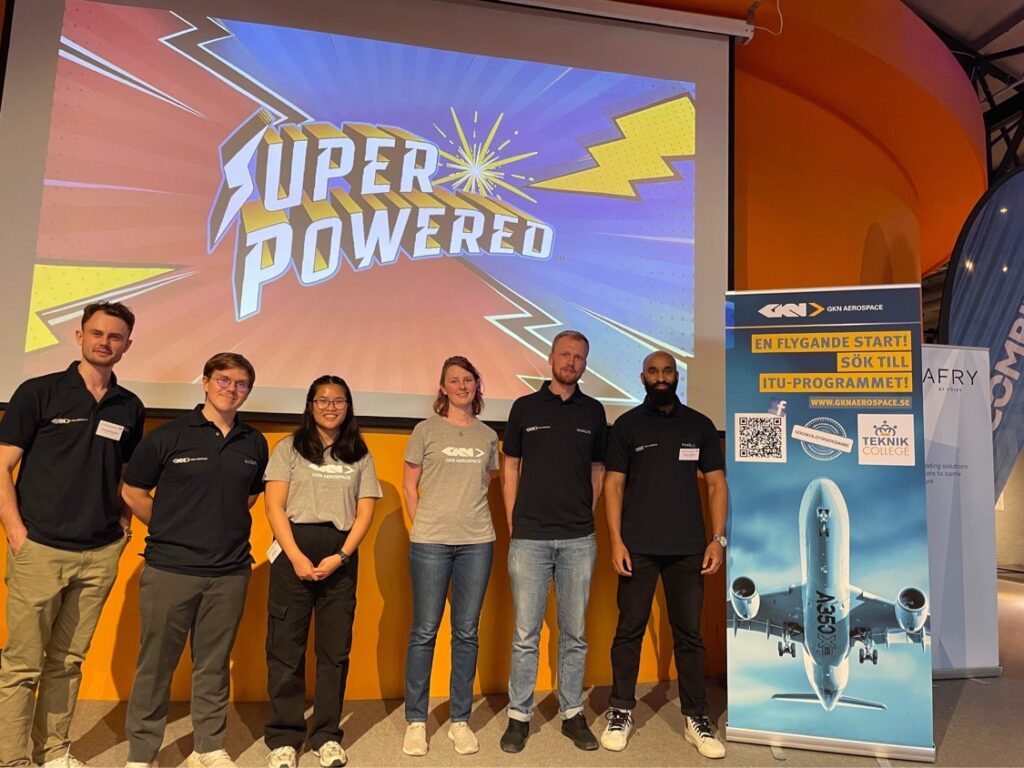 Like Arvid, I, visited the university where I'm an alumnus, namely KTH, to represent GKN together with 6 other colleagues at the career fair THS Armada. Even though I haven't been away from KTH and Stockholm for too long, it was very fun to be back, even if it was only for a short while. I, myself remember a couple of years ago when I walked around as student and talked to different companies and how it felt like a life after school felt so far away. So it was very fun to be able to experience what it feels like to stand on the other side of the fair. The days at the fair offered pleasant conversations about GKN, career opportunities at the company and lots of other fun. If you are interested in writing your thesis, you can check out the possibilities here. And if you are interested in applying for the global graduate program, keep an eye on the blog!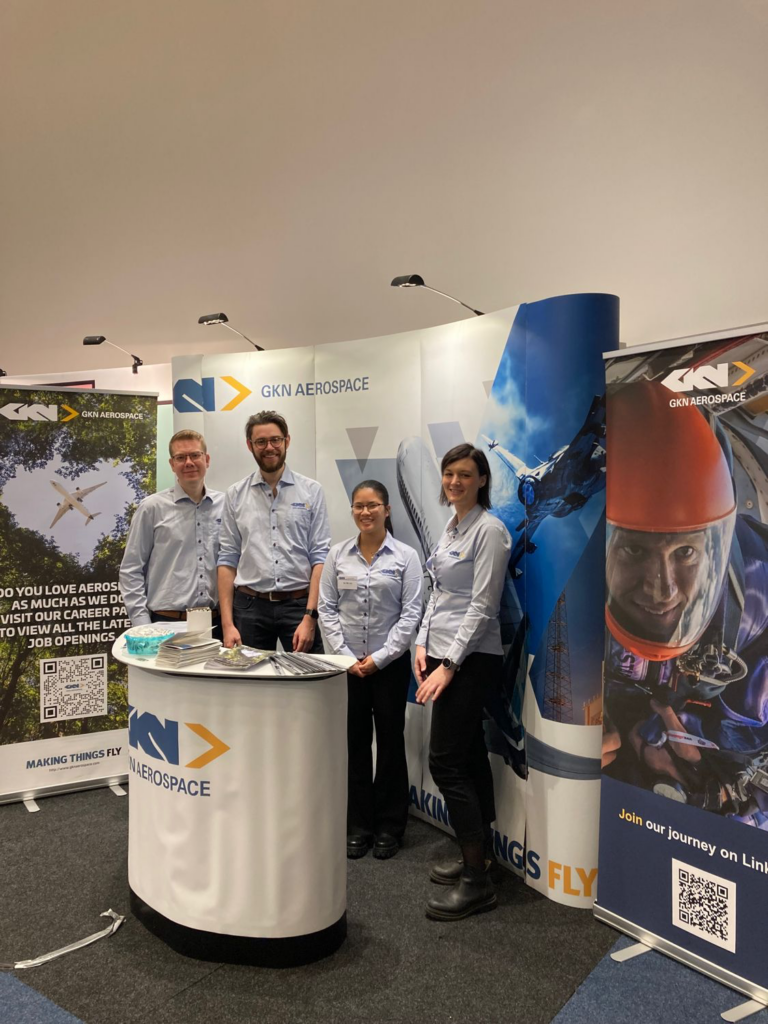 It is now less than a month left until Christmas, but that doesn't stop us from having some fun until then. Soon we're going on a study visit, but where we're going and who we're visiting you'll see (read) in future posts 😀
That's all for now! Hehe bye