IT'S ALMOST CHRISTMAS TIME
Hello, hello dearest readers!
Since the last time we last wrote, a lot has happened.  Last week, us trainees organized a small christmas get-together for the previous trainees with lots of  saffron bun (lussekatter), gingerbread cookies and mulled wine. Apart from this, we also took a road trip to our site in Kongsberg, Norway where we got to learn  more about the organization, the products they work with, along with the future outlooks. Of course we got a tour of their workshop which was super interesting.
In Norway we also had time for a visit to the Armed Forces Museum where we got to see and read more about the role the armed forces of Norway had ni different historical events. The trip to Norway offered very nice (but freezing cold) weather, pretty scenaries with snow covered nature and the perfect opportunity to bond as a group. Because, what else screams "bonding" more than us 5 living together in a room with five beds and one bathroom?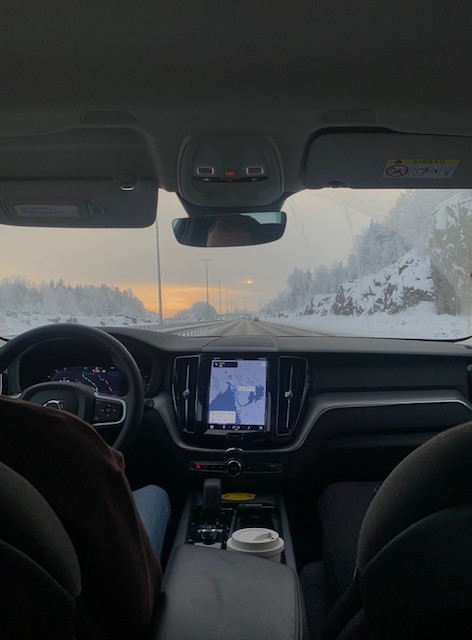 You can really sense that christmas and a new year is approaching. A lot of the snow we had last week has already melted but I'm crossing all my fingers and toes that it will come back before christmas eve. And speaking of the year ending… We're leaving the office for some well deserved break and therefore the blog will take a small break as well (so sad, I know…). But worry not, after the winter holidays we'll be back, bigger, better, and improved I promise! 🙂
Until then, us trainees wish you all a very Merry Christmas and a Happy New Year! <3