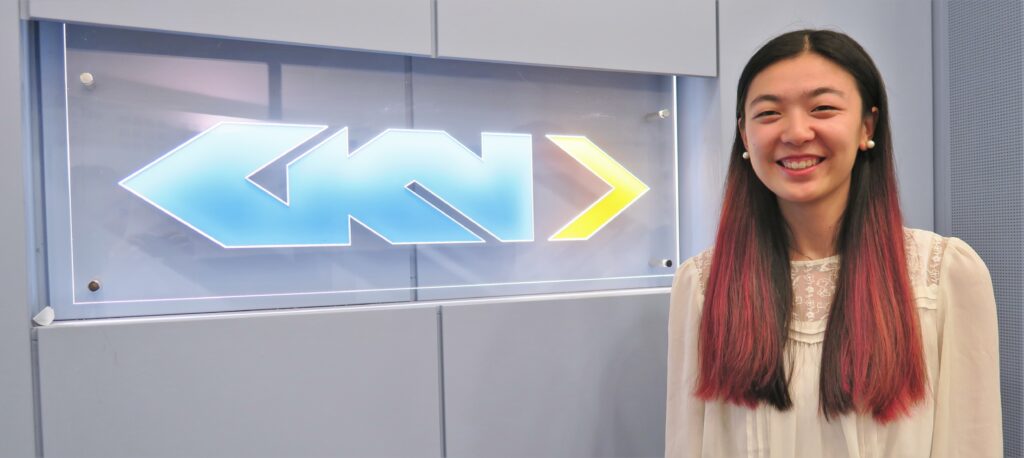 M.Sc. Mechanical Engineering, Production
Luleå University of Technology
Hello everybody!
My name is My Malmgren and I am youngest in this year's trainee group. In the autumn of 1996, I was born in a small (multimillion) city in China, which was back then unknown to the outside world, called Wuhan. Before I turned one year old I got adopted to Sweden and ended up in Bålsta, a small town north of Stockholm where I then grew up with my mum, dad and my younger sister.
Growing up I tried a lot of different sports and hobbies, I did everything from horseback riding to jujitsu but the one sport that I stuck to and ended up educating myself to become a coach in was dancing. In high school, I chose between aesthetics – dance and technology – engineering science, but dance got retained as a hobby. Master of Science was what I was aiming for, which meant five more years in school, so I guess it was just keep on going. There and then I was tired of all the extra theory that came with the engineering science specialization and I then moved north to study a master programme in architectural engineering at Luleå University of Technology. However, I discovered early on that it was not my thing at all but quickly switched to mechanical engineering and it was during this period that I developed a greater interest in vehicles, engines and technology.
In Luleå, the dance was replaced by cheerleading, where training and competitions took up a lot of my free time. In addition to cheerleading, I enjoyed spending time at the climbing gym or in the slopes with skis or snowboard. During this time I was also active within different areas at the university, among many things I was a representative of the program and the school, took care of the exchange students and I was also head marshal during the academic ceremony.
Towards the end of the education, I was also a part of a mentorship program at the school which resulted in me getting in touch with a mentor that was already out in the working life. Me and my mentor discussed what I would do after I had gotten my master's degree and to be honest, I had no clue. I moved down to Södertälje to write my master thesis and despite being done with my master's within production I was still lost and it was not an obvious choice to continue working within the production field. When I eventually found out about the graduate programs, where I would have the chance to look around within a company, I was convinced that it was the perfect opportunity for me.
The fact that the trainee program at GKN Aerospace is filled with different activities, projects and a rotations combined with the fact that it is located closely to the city of Gothenburg made this all feel spot on for me. Once again I packed my bags, this time heading south, and now I am officially a trainee at GKN Aerospace. I am thrilled to be getting an insight into different parts of the company and I am just as excited to be meeting everyone who works here!