Niclas Persson
Niclas Persson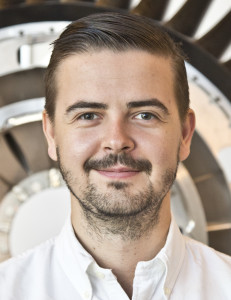 M.sc. Industrial Engineering with the orientation of Quality and Operations Management from Chalmers University of Technology
My name is Niclas Persson and I was born 1991 in Gothenburg. With an origin from the cities western parts and a great interest and enthusiasm towards technology, I eventually found myself at the registration at Chalmers University of Technology. My journey there started with a Bachelor's Degree in Mechanical Engineering added with a year as event manager for the reception committee. The journey at Chalmers ended after five years, with a concluding Master's Degree in Industrial Engineering, with the orientation of Quality and Operations Management.
To pinpoint a highlight during my education, it would be when I procured a Black belt in Lean Six Sigma. To procure this certificate was, by coincidence, my first confrontation with GKN Aerospace. To simplify and briefly describe the Lean Six Sigma practice, I would describe it as a systematic procedure to identify and eliminate unwanted sources of variation, to achieve the highest possible level of quality. The elements that I find so rewarding and fun is that you spend a lot of time close to the products and processes, and experience a lot of interactions and exchanges. When people ask me about this practice I usually describe it as deductive, as a detective striving to procure clues to why things appear and what causes they originate from. For my part, the school project continued as summer employment and later also a master thesis study. In hindsight, this implies that I spent the majority of 2014 at GKN.
During a trip of interrailing through India in 2015, I discovered one of my greatest interests in life, namely the field of savings and long-term investing in stocks. On a close second place, I am also passionate about traveling and experiencing new countries and cultures. My girlfriend shares this interest with me, which implies that a great part of the time at home is spend towards dreaming and planning about new journeys and adventures to experience.
Lastly, I would like to highlight that the best thing about working at GKN Aerospace is that you are daily mesmerized by stunning processes and a world class level of working with quality. If you, like me, share a great interest for technology and quality then GKN Aerospace is the place for you. And if you, as a reader, shares these intrest then I warmly recommend you to follow the blog for an eventful and exciting year.