Well hello there! I know you have been waiting a while for me to post an entry, so here I am back at it again!
As my fellow trainees have stated in the previous entries, there is a lot happening at GKN right now, especially for us trainees. We have had the privilege to participate in different events and fairs in Trollhättan in order to strengthen the interest from youths across different high schools. Last weekend in corporation with Innovatum and other companies, we participated in First Lego League. At this event we are assigned as referees. This assignment involved being referees for different areas of focus encompassing technical, marketing, project and as field referees. As it being our first time as trainees, we were not well-suited as field referees due to the fact that there is some experience needed. I speak for all of us when I say that there is a great amount of talent out there in Trollhättan and we have had the privilege to experience it first-hand.
As Nina and I were stationed as technical referees along with Emelie and another person from an external company. Our mission was to evaluate the technical aspects of the robot that the students had made as well as how they choose to program the robot but also how they set up the strategy during the field mission. Filip and Amanda participated in evaluating the projects that the students had, involving the Into Orbit-theme. The purpose was to present viable solutions for how humans could survive in space, and travel through it. Among all the students whom presented for us, all of them surprised us in ways I did not was possible from individuals in high school. One of the things I enjoy vastly is to encourage young minds to pursue and develop ideas that they have but also to watch how they did it. Below you can see the winning team in almost all categories, they did a brilliant job and hopefully we will be able to work with them in the future.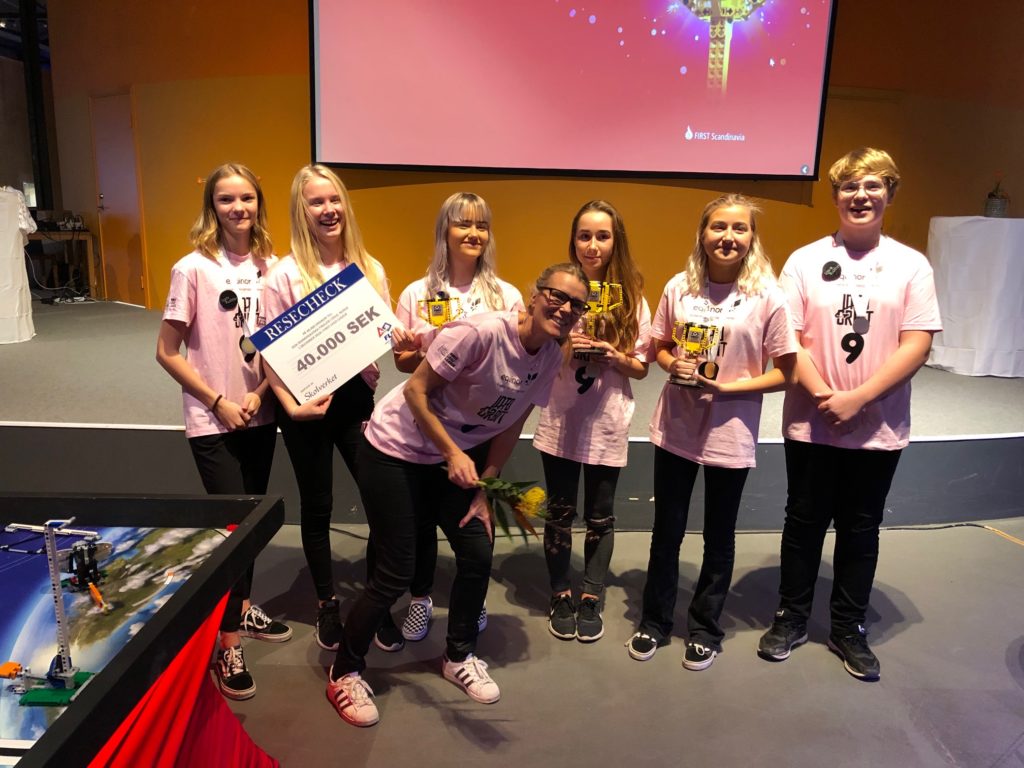 Additionally, we took part in an event at Lyrfågelskolan, a high school in close range to GKN. Here we presented the possibilities of working at GKN and how an everyday life is of an individual working with highly complex products. The engagement from the crowd was great and we felt that we sent out the message that we wanted, or even exceeded. Likewise here, in correlation to the event at First Lego League, we were overwhelmed with the high intellectual inputs the high school students had. We believe that there is great competence out there and we have the best way to take care of them through our internal high school, ITU (Industriteknisk Gymnasie).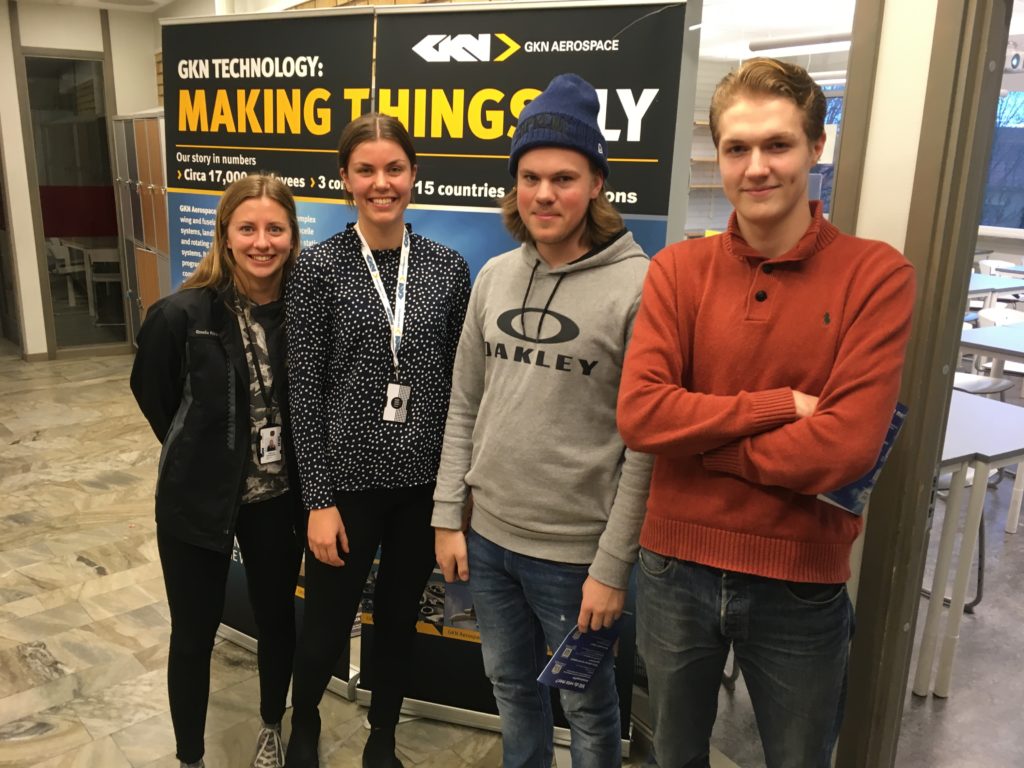 Now back to GKN, we basically only have three weeks left of our first rotation. Time has passed by incredibly fast this upcoming weeks are devoted to finishing up the projects we are currently working on as well as preparing for the next rotation period. This period surrounds a joint-project among all of us trainees toward Quality, which is going to be very exciting.
This was all from me this time, hope I will see you around!