What a week! Something you´ve probably noticed with so many blogposts during a short time-span. Although we haven't had the time to describe all activities so thought it could be good with a little summary of the week.
This Monday we went to Finspång, small city outside Linköping to visit Siemens and their graduates. They visited us last autumn so this time it was out turn to learn more about their organization.
We got to see final assembly of their gas turbines and also a so called "single lift", which is a fully assembled gas turbine with control room and much more. It is the heaviest product Siemens have delivered for several years and weighed over 250 tons, so was really exciting to witness! We also got insights regarding their push within AM (additive manufacturing) which gave us a lot of inspiration to bring back!
Fun fact regarding the manufacturing in Finspång is that a castle was included in the purchase of the production plant in the 1800s, which means that the castle has followed all companies that have taken over the production area since then. Siemens officially took over 2003 and the castle is today their visitor center as you can see in our magnificent photo below.
Big thanks for a really interesting afternoon!
Ps. The cannons located around the castle are there for historical reasons, the land was first used for manufacturing cannons before gas turbines started to be produced.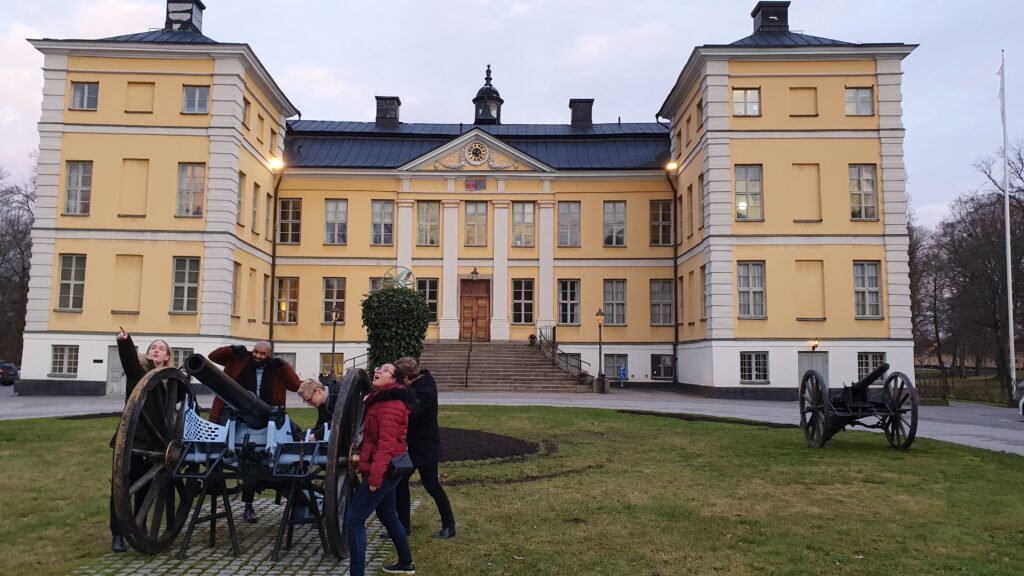 On Tuesday it was time for the LARM career fair, almost all graduates where there (Hampus was at Futurum) and advertised GKN and the Global Graduate Program. It was especially for us to partake when so many interested and curios students came by!
During Tuesday and Wednesday it was also the last days at Futurum, I have already written a bit about that last week but have been really rewarding days. Both through inspiring high school students and the possibility to improve our presentation skills.
Lastly, we spent Thursday and Friday at "space days" at Universeum in Gothenburg, where we had our VR system and let the visitors try it out, which you can see in the picture below!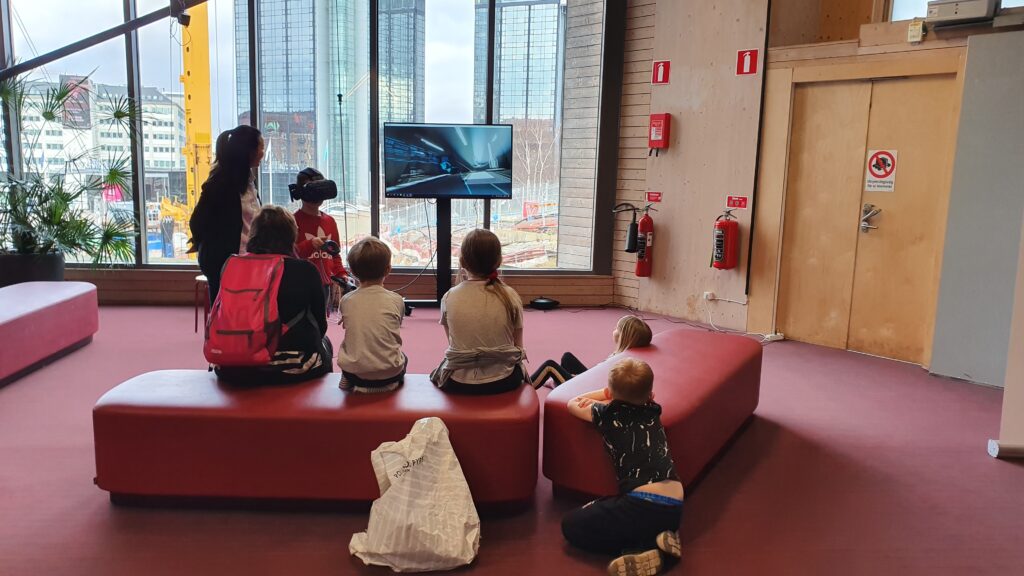 Looking ahead it seems that the graduate activities will slow down a bit which will be quite nice. Been some fun and rewarding weeks but will be good to be able to put 100% effort on our rotations!
Hope you all have a pleasant weekend!