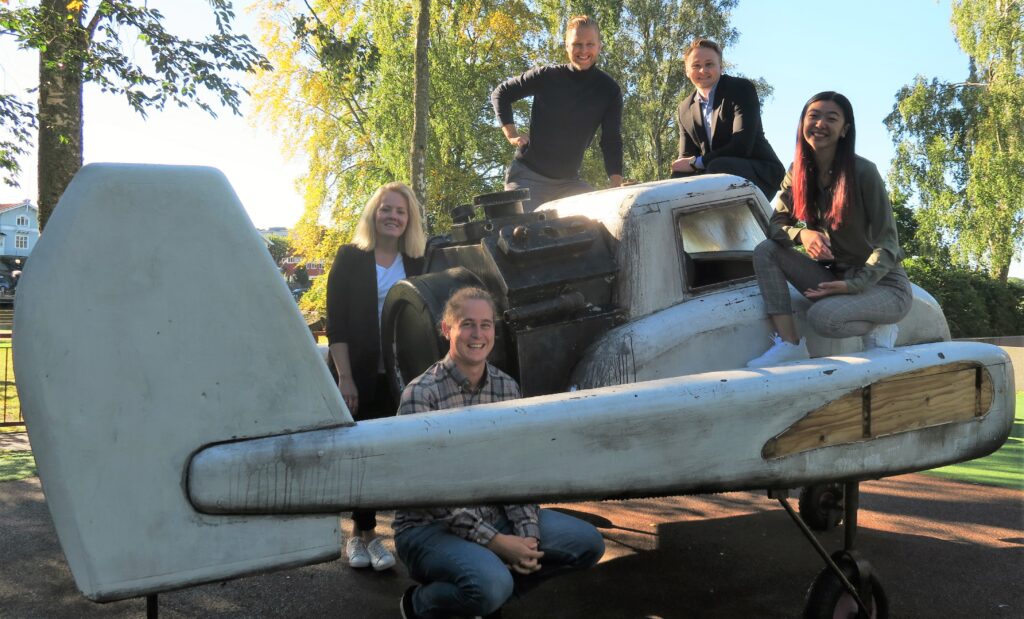 The time has come for the new group of young graduates to carry on with the blog. We are, just like previous year, five graduates from different cities and universities around Sweden that has joined GKN Aerospace in Trollhättan. In the picture above we visited a playground in the town center that is inspired by the industrial history of the town. There is, for instance, a nozzle for the Ariane 5 heavy-lift launcher that is rebuilt into a slide. The nozzle is one of the many products being developed and manufactured at GKN in Trollhättan. You can read more about it here.
The first week contained lots of new information regarding the graduate program and the company. We were assigned the departments for the first rotation which is also the department each person will return to at the end of the graduate program. Each graduate will describe their department more in detail in their own posts the coming weeks. Except for the administrative activities we also enjoyed an afternoon of disc golf together with the previous young graduates.
The second week was mostly spent in the workshops and we started out by getting an insight into the Industrial Engineering Program which is a unique high-school program where students combine theoretical subject with practical work in a manufacturing workshop. In order to understand the manufacturing processes at GKN, we got try manual lathing and milling which, for some of us, was a new experience. At the end of the week we were sent out to different parts of the site to gain understanding of how each product is processed throughout the production line.
We're all very excited and happy to finally start this graduate program and the expectations are high for future rotations, tasks and the experiences we'll gather the coming years.
If you're curious to know more about us you can navigate here!