Andreas Åhwall
Andreas Åhwall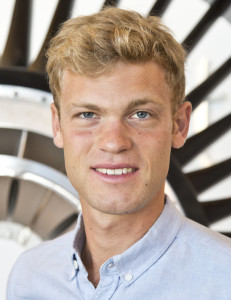 Master of Science in Industrial Engineering and Management, Master's Degree in Operations Management, Linköping University.
I was born in Trollhättan in the autumn 1989 and spent my first twenty years of living in this city. Already as a little boy I was very energetic and sports soon caught my interest. During my childhood I tried out football, tennis and orienteering among many other disciplines. Nowadays, long distance running is a passion that consumes the majority of my spare time.
Science and mathematics have always been close to my heart and when it was time for me to enroll high school the choice of Volvo Aero's (former name of GKN Sweden AB) own education was obvious. During this program we studied similar courses as at the upper secondary technical school. However, we also added practical courses and internships at different production departments. In addition the company offered interesting summer jobs and after graduation I worked a year in the workshop with service of jet engines. A truly thrilling job!
However, my thirst for new knowledge and challenges has always been immense and because of that I left the workshop and entered the world of academics. I moved to Linköping University and started my road towards becoming a Master of Science in Industrial Engineering and Management. The mix of mathematics, technology, economics and most importantly leadership was what I fell for. My studies where directed towards Mechanical Engineering and Operation Management. Lengthy lectures, uncountable exams and interesting projects alternated with studentesque dinners and parties accompanied with involvement in the university´s running association. The last part of my studies was spent back home in Trollhättan when I wrote my master's thesis here at GKN: Bottleneck Management and Buffer Strategies in Complex Dynamic Production Systems.
Besides exercising, I spend my spare time listening to music and catching up with friends. At least once a day I go for a run and that has led me to perform well enough to represent the Swedish national team at Finnkampen and the European Cross Country Championships on several occasions.
I'm now back in Trollhättan as one of the lucky few who are part of this year's graduate program. I look forward to an interesting year with many challenges, exciting study visits, loads of new knowledge and a wonderful fellowship in the graduate group. Let´s get it going!