Maria Ludvigsson
Maria Ludvigsson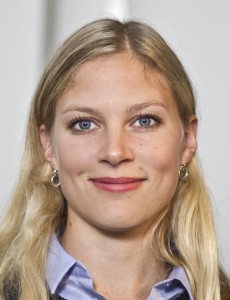 M.Sc. Mechanical Engineering, Production
Chalmers University of Technology
I grew up in a small community close to Västerås. The possibilities to do sports were many and I did most of them, from figure skating and athletics to bandy and football. Besides sports I had a love for mathematics. Already at a young age I knew I wanted to get an education within an area with lots of mathematics, to become an engineer was always a possible alternative. After elementary school I therefore decided to study Natural Science at the high school Rudbeckianska in Västerås (sidetrack: Sweden's first highschool).
Gothenburg and Chalmers became the destination for my studies to get a Master of Science in Mechanical Engineering. I knew I wanted to become an engineer, what I was not sure of was which field of engineering to choose. Finally I decided for Chemical Engineering. However, after a year I changed to Mechanical Engineering as I realized this was more aligned to what I wanted to do. After completing my bachelor I chose Production as my specialization for the two years of master studies.
My college time was amazing. It was a place where I met lots of creative and driven people who still inspire me in my everyday life. I was myself part of several projects during the years including running a mentorship program between industry and students, being part of Chalmers Formula Student, and spending six months in France. A colleague and I did the master thesis at Volvo Cars within the field of production simulation. It was a great ending of fantastic years at Chalmers.
If you, reading this, still study I strongly recommend you to do a project like Formula Student or similar. You get an opportunity to work in a group at a level which is seldom reached in school and at the same time you are challenged to practically apply your technical knowledge. With this you raise your confidence within the technical area and this is, trust me, invaluable.
The decision to apply for the young graduate program here at GKN Aerospace was easy to make. The Aerospace industry seemed exciting and the program execution professional with high standards. The possibility to work three months abroad made me even more confident to apply. Another reason was the fact that all manufacturing here at Trollhättan have extremely high quality demands, in extraordinary materials, with minimal tolerance levels – that is cool! For someone with my background in Production engineering it is impossible not to get excited!