Josh Bruggeman
Josh Bruggeman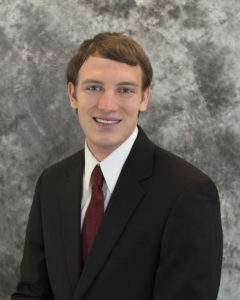 Mechanical Engineering at the University of Cincinnati, College of Engineering and Applied Science
Hello to All! My name is Josh. I was born in 1992 in Columbus, Ohio. I grew up in Columbus until I moved to Cincinnati for college. Growing up I enjoyed spending time outdoors playing sports, camping, hiking, or just playing with friends. I was a member of a Boy Scout troop through middle school and high school. I have also earned my Eagle Scout award through the Boy Scouts of America. I played a variety of sports growing up from soccer to football to Ultimate Frisbee. I continued playing Ultimate Frisbee for five years in college getting to travel all over the country to compete against other schools.
I attended the University of Cincinnati to earn my B.S. in Mechanical Engineering. I had an interest in technology and science throughout high school. I pursued mechanical engineering because it provides a broad experience allowing me to work in multiple industries. One of the greatest benefits of attending the University of Cincinnati is the co-op program (breaks in school to work in a full-time engineering position). In these co-op rotations I was able to apply my knowledge from the classroom and gain real-world experience in a variety of different position. My first co-op experience with GE Aviation spark my interest in the jet engine business and help increase my desire to work in aviation industry. I completed all of my co-op rotations with GE Aviation, gaining valuable experience in machining, manufacturing, testing, and design. While on rotation, I was able to tour other areas within GE and to meet with different members of the leadership team to hear about their work experiences (similar to the experiences I am gaining in the Global Graduate Program at GKN). Through my different rotation I got the opportunities to run different machinery (mills, wire EDMs, waterjets, etc.) to machine fixturing, work in a manufacturing plant for high pressure turbine (HPT) blades with a focus in health and safety, work in the testing cell for jet engine ignitor components, and work as a design engineer for a new engine program.
In one of my favorite co-op position I was a design engineer in the hot frames (turbine center frame and mechanical systems) section working on the Passport 20 engine. I was able to work with many of the engineers in my team on different projects, own hardware, as well as work on different analyses for the design review for the redesign of hardware in the turbine center frame. I enjoyed going through the different analyses dealing with clearance, stress, temperature, etc. but I was missing some of the hands on experience from my other rotations. I was interested in continuing my career in aviation and looking for a more hands on position, so the opportunity to join GKN's first group of Global Graduates for Engine Systems North America was a great fit.
I still live in Cincinnati and now work at the GKN facility here. I have learned so much in my first 9 months with GKN. This program has given me great opportunities to gain experience in the many functions within GKN and to help enhance my knowledge as an engineer. Staying in Cincinnati has been a nice with the convenience of still being close to friends and family, as well as being able to continue to play Ultimate Frisbee in local leagues. I am looking forward to the international rotation for this program where I will be going to work in Trollhättan with the other Global Graduates from the North American sites.