Nicholas Ninivaggi
Nicholas Ninivaggi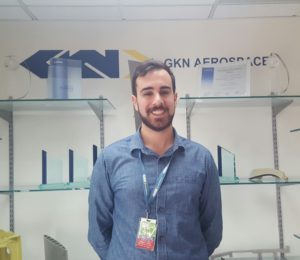 Hej! My name is Nick. I was born in 1994 in the city of Stamford, Connecticut and grew up in the small town of Ridgefield nearby. When I was young I spent a lot of my time outdoors; hiking, camping, fishing, skiing, etc. I'm an Eagle Scout in the Boy Scouts of America, the highest rank in a program where young boys learn wilderness survival and leadership techniques. The biggest take away from my time as a Boy Scout was the motto, "Be prepared", essential not just for the wilderness, but also for life itself.
After graduating high school, I went to college at the University of Connecticut (AKA UConn) in the even smaller town of Storrs, CT. I actually enrolled first as a Chemical Engineering major and made it about half way through the first semester when I realized I didn't like chemistry that much. I switched to a Materials Science and Engineering (MSE) major for a few reasons. Mainly, I liked how materials science combined just the right amount of physics and chemistry to keep things interesting. UConn also has a great program with good teachers and all sorts of interesting materials, machines and projects to learn from, with a lot of flexibility in terms of focusing on a particular area of study within MSE.
My favorite subject of materials science to study was additive manufacturing (AM). UConn currently does research with Pratt & Whitney aimed at investigating the materials properties of AM Ti Alloy and Stainless Steel and comparing them to traditional manufacturing methods. While I didn't have the opportunity to work in the research lab, I did have the chance to work on studying the effect of electron beam welding on the materials properties of AM 17-4 Stainless Steel for my Capstone project; a year-long project all engineers graduating must work on to get their B.S. degree. The project is designed to test your knowledge of engineering, developing a hypothesis through diligent studying of research and then executing an experiment to show your results.
I now live the San Diego, California area and work at the GKN facility in El Cajon nearby. As of this post, I've been with the global graduate program for more than half a year and it's been an amazing learning opportunity so far! Moving to San Diego has been great, having the ability to enjoy being outdoors all year has been quite the joy for me! In my free time I've been cooking (a real passion of mine), making new friends, trying my hand at surfing, and eating my fair share of Mexican food