Time is flying and we have already been at the company for more than two months now!
As trainees, we received the honor of being referees in two different competitions this week. On Wednesday, me, Nina and Wictor were judges on Visionsdagen, a trade fair that is a final part of the project Gnistan. Gnistan is a cooperation project between Swedish Science Centers, Young Scientists and Vattenfall, with the aim of raising youth's interest in science and technology, as well as giving them the opportunity to engage in society development.
The competition is based on a challenge in a topic that was "Design Your Energy Smart Future – Smart Water Management" and the groups that participated in this project were students in grade 8 from Strömslundskolan in Trollhättan and Centralskolan in Grästorp. It was really fun to be part of this project and to see the commitment that the young people showed with their well-thought-out ideas. Everything from different home water meters that showed how much water the household has used and what it costs, to treatment plants that can be placed in dirty lakes in poor countries. Some very innovative projects.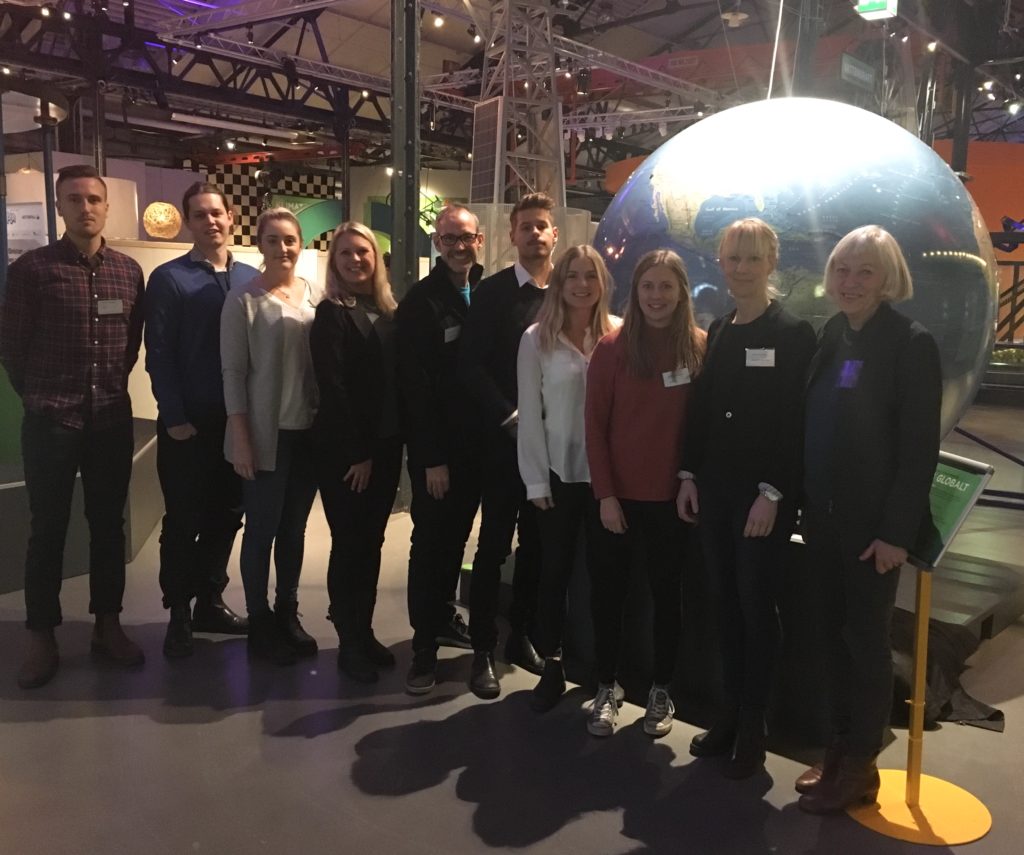 Now on Saturday it's time once again, then we all got the honor to be referees in this year's edition of First Lego League at Innovatum. This competition is a knowledge and technology competition for young people between the ages of 10-16 and their tasks have been to develope innovative solutions to problems, building and programming a robot and marketing the solution and the team. This year the theme is "Into Orbit", which means it is all about space and its science. Below you can see a small movie about this year's edition and the missions that the robot will be able to solve.
It will be very fun and exciting to see all their projects!! May the best team win!!