Back in Trollhättan
Back in Trollhättan
After two weeks of relaxing vacation I am since last week back at the office in Trollhättan. The other graduates are still on vacation, but I chose to have a short one this year to get some sun in another country in later autumn. So I am already at my new desk where my work as a Design Engineer in the GEnx TRF project has just begun. Last week, it was almost spooky quiet here since the most of my colleagues were still on their vacation, which, if I'm being honest, made my days pretty slow. Not that I didn't have anything to do; my colleagues have given me an enormous amount of reports, power points and web pages to read through. It was a good start since it gave me a crash course of the product, but after eight hours of technical reading each day my brain was pretty bruised. And here I though the studies were over for my part? Nope! So I'm looking forward to begin the "real work" now when my colleagues are back.
The "GEnx TRF", what is that then? GEnx is one of GE's engines that is being used in Boeing's air crafts 787 Dreamliner and 747-8 (there are two versions of the engine, one for each air craft). The abbreviation stands for "GE Next Generation". The abbreviations are by the way almost the hardest thing to understand… For those who understand technical data, I can tell that the engines have take-off thrust of 66,500-76,100 lbf, a fan diameter of 2,8 meters respectively 2,7 meters and has a 15% lesser fuel consumption that CF6, another of GE's engines. I actually had the opportunity to look at the fan case when I was in Newington; it is a pretty impressive sight! TRF stands for "Turbine Rear Frame" and is the part in the end of the engine. It is also a quite amazing product since it has to withstand the high temperatures in the rear of the engine and the big loads it is subjected to, among other things.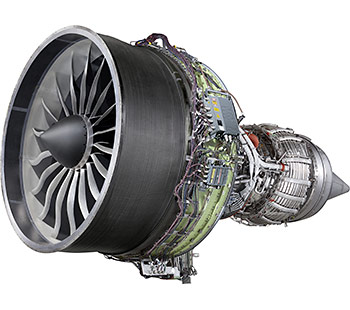 Another fun thing is that we a couple of weeks ago got the names of the GKN graduates 2015/2016 that starts a month from now. The curiosity is great of course! Up till then the blog will probably be pretty calm, even if I surely pop in here every once in a while.
Keep calm until then!