An exciting time and future
An exciting time and future
Hi again
As mentioned by Emelie in the previous post, the graduates just had a few eventful days in Linköping. This was three very exciting and educative days with several highlights. For me personally, I really appreciated the discussions with Saab regarding their long term negotiations and agreements with their customers. In addition, we also meet some very talented students at the career fair Larm, who showed genuine interest in GKN Aerospace and GKN Driveline. One of the last highlights was the visit at the Swedish military base for helicopters, were we got to see some of the helicopters, but most interesting got a thorough review of the engine to an Black Hawk helicopter.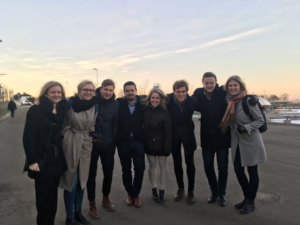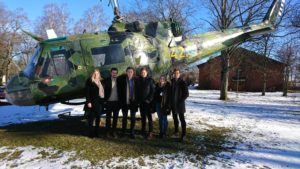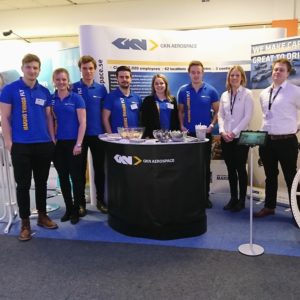 Time is starting to reach its end at my second department, fabrication. The most developing has been a project I've been driving to enhance the way we work with process control and quality improvements of our processes. Simplified, this project has consisted of different adjustments in our way of working to visualize data to highlight the variation in our processes in order to illuminate the causing root causes. This simplifies the work for us to identify and eliminate variation on our processes, resulting in predictable robust processes. A fun observation I have made after working with this is that those lessons I gained through the acquisition of a Black Belt in Lean Six Sigma is just as useful and applicable if you work in Supply chain with suppliers, or in production with wide improvement projects. The beauty of this is in my opinion that one doesn't need to be a detailed expert in a specific area to be able to work with improvements, the key to success is rather to follow certain universal methodologies to systematically break down and visualize the problem in a way that allows the problem to be less intangible.
To finalize this post, I give you a few examples of some of the things that will happen in the upcoming weeks, perhaps fun for you readers who right now consider to apply for the graduate program, whose application is open until February 28. Today, me and Emelie will conduct a lecture for all thesis workers within the company about how it is to be a graduate, followed by a dinner later in the evening. There will also be a longer meeting with CEO Mike McCann and the graduates. Next week will be the last at my current department, so I will try to close all lose ends and start to hand over tasks and projects to my colleagues. This is followed by the England trip with exciting company visits, as well as the first meeting with our American graduate colleagues. After returning from England, the Swedish graduates will have a two-day leadership training before I start my new period of Materials Lab. That week ends with a school visit here at the company when Lyrfågel-school's 6th grade will visit.
See you soon!