Update from England
Update from England
It`s about time for me to post something… So here I go!
What have happened since last then? I`m up and running with my project. I have great support from my mangers and the organisation. It`s a thrill going to work in the morning. Did I describe my project? Well here is a short summary;
As described from the study-visit post by the rest of the graduates we make wings and parts related to the wing structure here in Filton. This business was bought from Airbus in 2009 which makes the connection to Airbus very strong. We are still on the same premises and shares lunch canteen and parking. As many of the programs at Airbus (A320, A330, A380) starting to get more mature it requires more service and repairs. As a result there is a need for Spare parts going to Airbus (Hamburg and Broughton). My project is then to find these parts and evaluate GKNs possibilities to better and more sufficient supply them. So my placement requires a good connection with Airbus as well as internal with our Value Streams, Procurement, Finance etc.
Even if I`m not starting my next placement until September I have already started to look for options. It still surprises me how well received the graduates are within the organisation. In the same way as the Graduates in Sweden are meeting Mike McCann at Engine System the Structures management team here are very supportive for me here. Hopefully it also allows me to point out my next step/placement. The last days I have started thinking more and more about going to Asia. A good experience even if I don`t see myself living in Asia for any longer time in life. But I will try to summarize my graduate time, or more how to handle it, in a couple of steps following this post.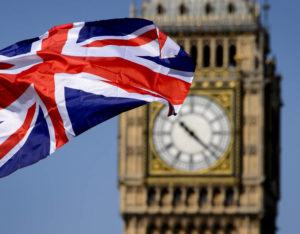 Reflections from England during the last week:
Article 50 is trigged and the Brexit process are up and running.
Sadly London is (once again) the target for a terror attack.
Spring has started and the number of days with rain has now been reduced a bit.
Zara Larsson is the only artist capable of competing with Ed Sheeran's 16 tracks on BBC Radio 1. Go Sweden!!
Regards,
David