Inspiring the youth!
Inspiring the youth!
Dear blog readers, as you already know the young graduate group has a yearly assignment which this time is about raising the awareness about engineering among adolescents and inspire more to choose similar educations and career paths as ourselves. As a part of this project, me, Niclas and David (who is temporarily back home in Sweden) today met a large part of Trollhättans eight graders at the town's own Innovatum Science Center. Together with people from completely different backgrounds and businesses, such as firefighters, chefs and hotel personnel, we told stories about the different routes and opportunities that awaits the youths after the approaching high school. It was not the easiest task to summarize the work of a whole profession society in five minutes and also explaining the path to get where we are today. What is it actually that our profession is all about? Answering e-mails, attending meetings and having coffee breaks where the common tasks we identified. I hope we succeeded in encouraging the students to challenge themselves and to test out new and exciting fields of working!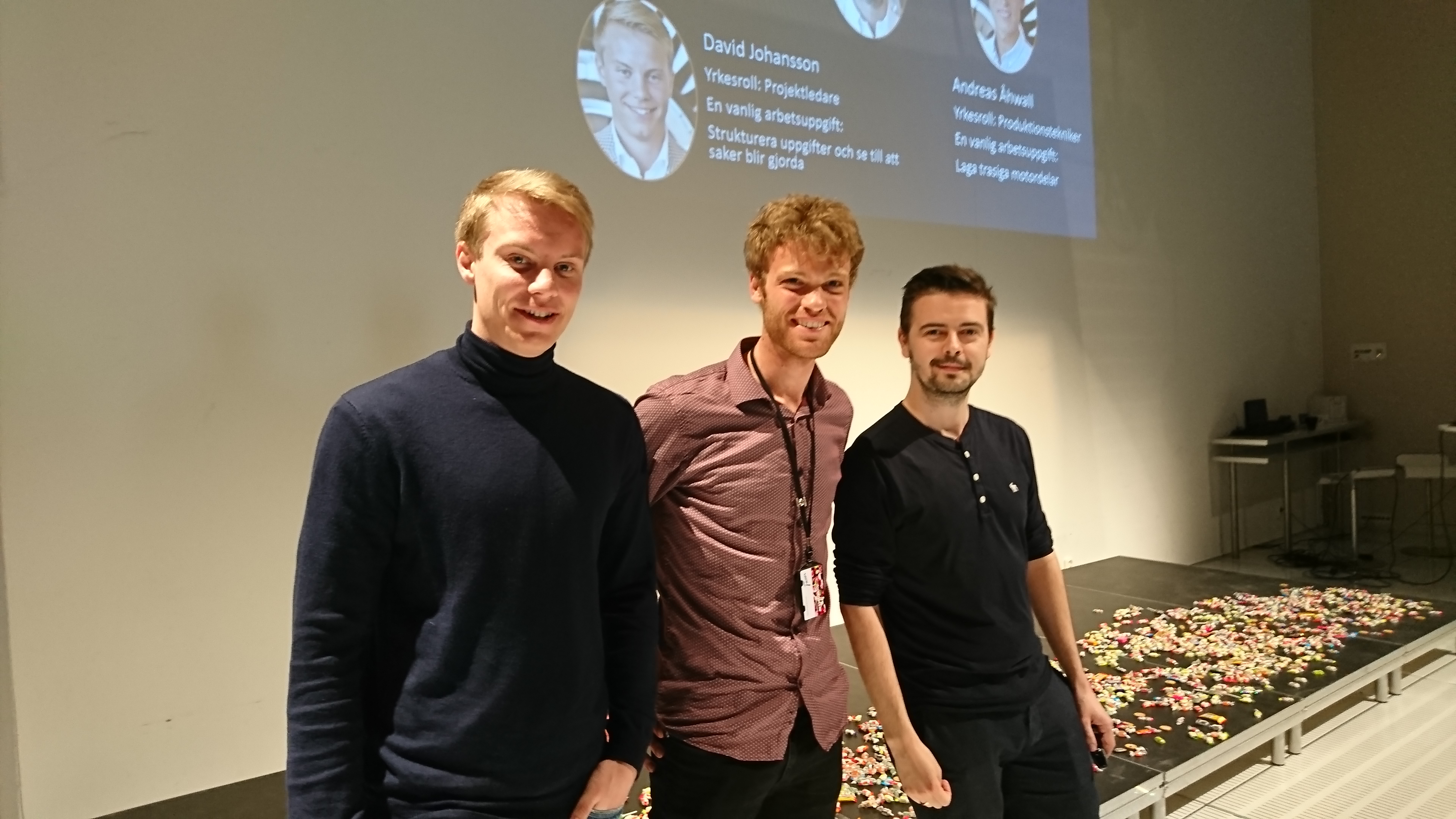 David, Andreas and Niclas representing GKN and engineering at the inspiration day at Innovatum Science Center. (Yesterday Joel & Emelie represented us, and next Tuesday it is time for Malin & Joakim.)