Hi from the Golden State
Hi from the Golden State
One of the many perks of working for a global company is the opportunities you get to travel to other sites where you can meet with colleagues which otherwise only exist on Skype. I spent last week in El Cajon, a short drive outside San Diego in California, USA. So what did I do over there? Well, I'm doing my third rotation at the IT department where I'm a part of a green field project where we're building a new facility for engine repairs in Malaysia.
The project team consists of people from three different continents, which makes it very difficult to find a timeslot for meetings within reasonable business hours. This is a tricky challenge from a project management perspective. It therefore requires that we meet face to face every now and then to make sure that we are aligned within the different functions. Just this kind of face-to-face meeting was the reason for my trip to Cali last week, very intense but worthwhile days!
I love to travel which was one of the big reasons why I choose a Trainee Program instead of a "normal" position. So I made sure to squeeze in some sightseeing in San Diego during my short stay. Sometimes are my aspirations a bit too ambitious… On one of the days, we had 75 minutes before dinner with the team which I considered to be plenty of time so I decided to drive to the beach village La Jolla. I looked up the current time to get there which seemed just fine but on the road I realized that the cars coming in the opposite direction didn't move at all and that was a high way with six lanes (panic started to grew on me). Once I reached La Jolla I miraculously found a parking just at the cove so I got out of the car to snap some picture and to enjoy the view. Just a couple of minutes later I jumped back into the car to enter the traffic jam back into San Diego. Believe it or not but I arrived at to hotel with two minutes to go to dinner. Perfect timing or just good luck – that's the question!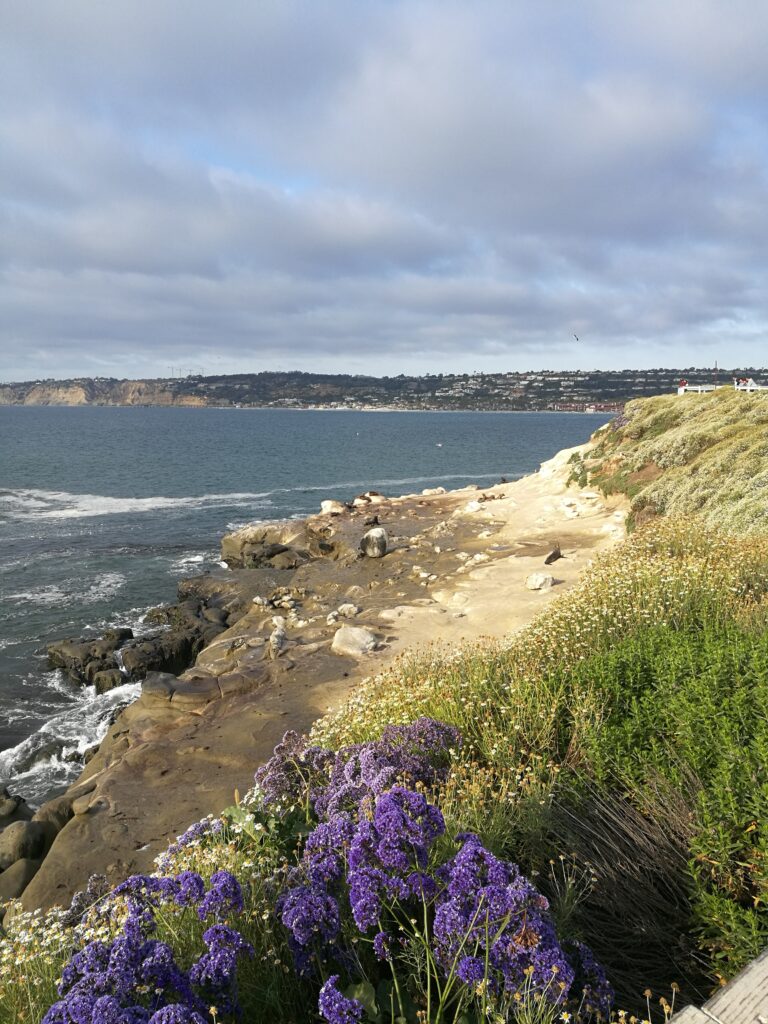 Talk to you soon!