Visit to ESTEC: European Space Research and Technology Center
Now are all of us graduates back in Sweden again after one week's business trip around Europe. As you may understand, will the upcoming blog post be characterized by various travel memories, pictures, name dropping and interesting stories about all companies and places we have visited.
The first visit we made was to ESTEC which is operated by the European Space Agency (ESA) and located about 1h southwest of Amsterdam in the Netherlands. ESA is responsible for the research and development of Europe's space initiatives.
We started the day by meeting our guide Isabelle, a veteran at ESA, who showed us around all day. We also met on the ESA cat (yes they have a cat, something we should adapt at GKN). The day started with a guest lecture by Paul Spudis, an American lunar scientist, who lectured about his research on "the Value of the Moon" and talked about how we could use the moon as a resource. The subject was a little controversial and Spudis got many questions, but generally it was a very interesting lecture.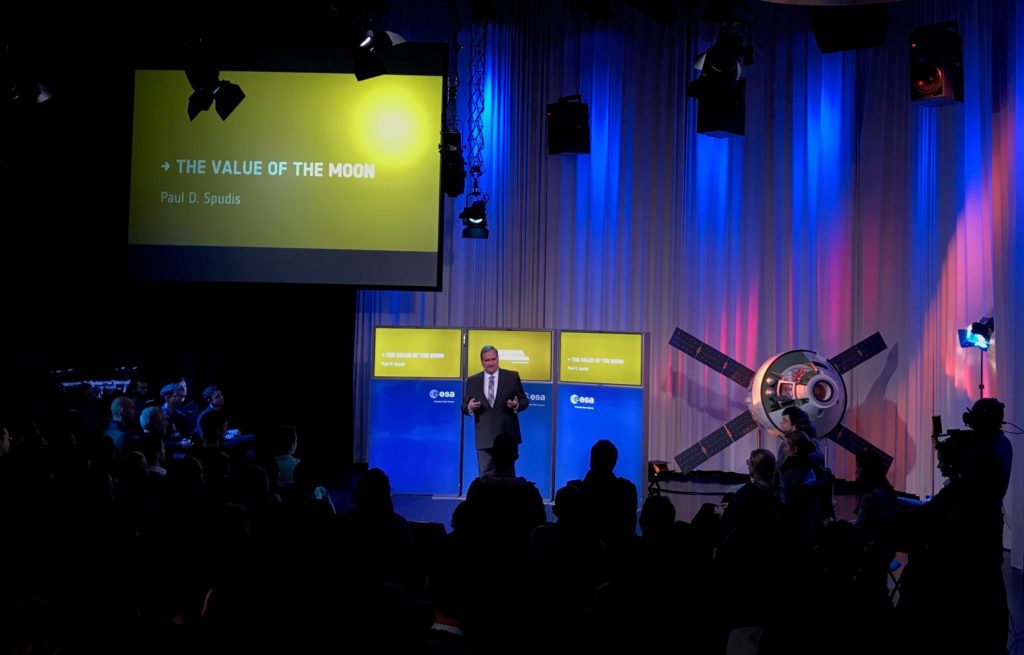 After the lecture, we met Joerg Wehner (Head of Institutional and Infrastructure Coordination Office at ESA) and Eike Kircher (Head of Basic Technology Research Program Section) who told us about ESA as an organization and how international cooperation works. We also got to visit ESA's Material Lab where last year's trainee Joel Larsson is doing his international rotation. We met Ana Brandão (Material Engineer) who showed us around ESA's extremely impressive laboratory. I think many of us drooled when we got to see their equipment. We also got a visit to the Propulsion Lab by Jose Gonzalez del Amo (Head of the Electric Propulsion Section), who showed us the latest in ESA's propulsion research.
The day ended with a 3D movie of the International Space Station and tour of ESA's Space Exhibition Center. To sum up the visit, I have to say that we could notice that they receive over 8400 visitors a year because they were incredibly hospitable. We also met a lot of interesting people who gave us a good insight into the organization. And of course, the cat was a highlight! Certainly a very good visit!