Paris Air Show and first day at the new job
Hey everybody!
Elias here, during the last six months, I have been in Germany working as a quality engineer at our Munich factory. In Munich, we mainly manufacture composite parts, such as, landing gear doors, rudders, and more.
In my role as a quality engineer, my job was largely administrative, mapping and seeing trends to see the occurrence of certain types of recurring problems, but there was also a lot of problem solving out on the factory floor together with operators, team leads and ME. Perhaps the biggest challenge in all of this was that all the work was perfomed in German!
As Merim has largely described what we did during our free time, I thought I could write a few words about our last work trip together as graduates, namely to Paris Air Show!
Similar to Farnborough, which we went to last year, the Paris Air Show is one of the largest air shows in the world. There are approximately 2500 exhibitors from 46 different countries that get together for one week to market their new products, meet suppliers and customers, and to sign new contracts. Moa, Merim and I had the opportunity to participate during the Friday of the show and see our chalét and all the performances of the different types of aircraft.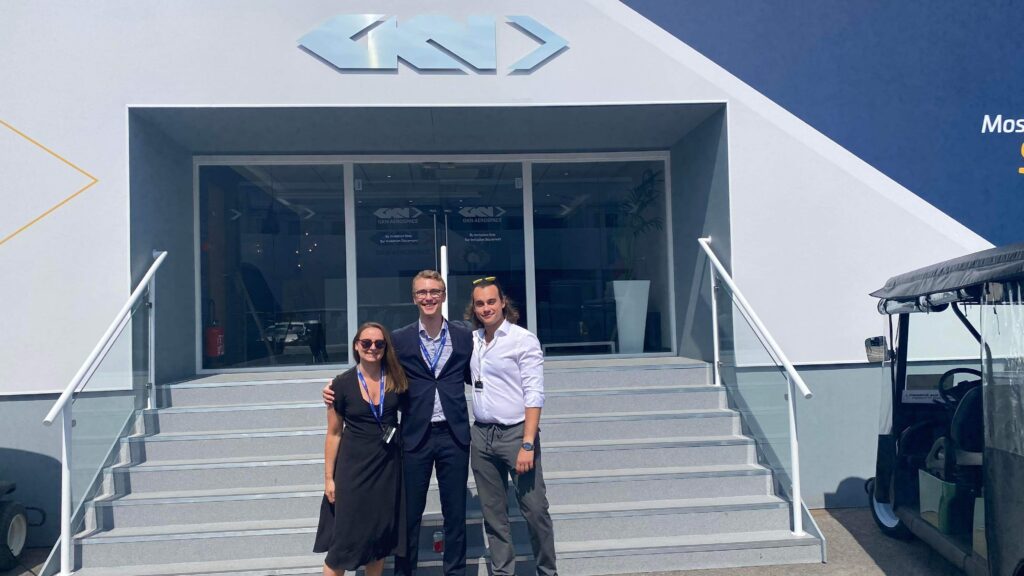 As I write this, I am back in Sweden and have started my first day in my new job as a Project Support Officer. With that said, our time has graduates has come to an end and we will be welcoming a new group of graduates in the fall. From the 21 grads, thank you, and like we say in Germany, auf Wiedersehen!