Neil Irwin – The first guest post
Neil Irwin – The first guest post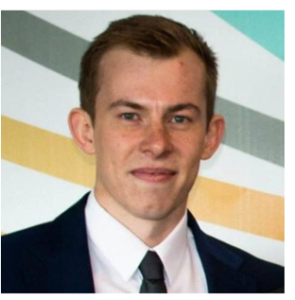 Hello readers, my name is Neil and I am the third graduate engineer on the International Graduate Programmme (IGP), along with Malin and David. In this blog post I want to share my background, what I do here in Trollhättan, and my experience of living in Sweden!
A little background on how I got here: I am originally from London in the UK, and I completed a master's degree in physics at the University of Southampton. After I graduated I moved to the Isle of Wight to work at GKN Cowes for a one-year internship. Here I worked at CTAL, a composites manufacturing partnership which was formed to create a carbon composite fan system for future Rolls-Royce turbofan engines, such as "Ultrafan". My role in CTAL was in the Measurement and Inspection team, working on analysis and improvement of the measurement systems in the plant, as well as planning the inspection operations in the manufacturing sequence. I really enjoyed this role as I got to work directly with a lot of different people in CTAL, and I was lucky to be part of a great team.
I arrived in Sweden three weeks ago for my first 6 month IGP placement. I came here because I was keen to do my first placement as a technical placement within the space business unit of GKN, and it has also been a good opportunity for me to meet with some of the other GKN graduates and IGP engineers here in Trollhättan. My placement here is within the aerodynamics team, in the space rotors department. I am working with the Vinci project: an engine development program for ESA's upcoming Ariane 6 launcher. My placement here involves improving some of our CAE tools for analysing space turbine design, as well as engine test analysis.
So far I have really enjoyed living in Sweden, so here are my top 10 Swedish highlights:
Playing Innebandy
Watching Frölunda v Skellefteå ice hockey in Gothenburg (next time I will learn the rules)
Friday Fika time
Swedish taco Friday – never saw this one coming
Afterworks
My first Swedish lesson
Pea Soup and pancakes
Walking around the locks and woods around Trollhättan
Strong Swedish coffee
Eating pepparkaka – I can't stop!
And the lowlights:
The incredibly expensive beer!
I'm really looking forward to the rest of my time here in Sweden. I will write another blog article to let you know how it's going – maybe my next blog article can be in Swedish!
Neil