Visits at GKN Aerospace
Visits at GKN Aerospace
Hello to all our devoted readers!
Time passes by quickly and the fall is soon overtaken by the winter cold. Other than me freezing in the quiet mornings, also some things has happened at GKN Aerospace in Trollhättan; we have had not one, but two visits the past week!
I can start off by winding the clock back to the previous Monday; all of us graduate engineers are gathered in a cozy car early in the morning, with smiles on our faces despite no morning coffee. We were on our way to Siemens Industrial Turbomachinery in Trollhättan, where we met Kim Halvorsen who is the site manager and in charge of operations. In addition, four other graduate engineers from another Siemens site (Finspång) were also there! The visit started off with an intriguing presentation by Kim, who helped us understand their on-site operations, products as well as organization and their history. Moreover, Kim continued to show us the actual workshop along with their key processes and operations in producing their products, which is mainly stationary gas turbines.  There is a lot to mention here, but to say the least, many aspects of the site was impressive – spanning from huge machines to detailed work by hand.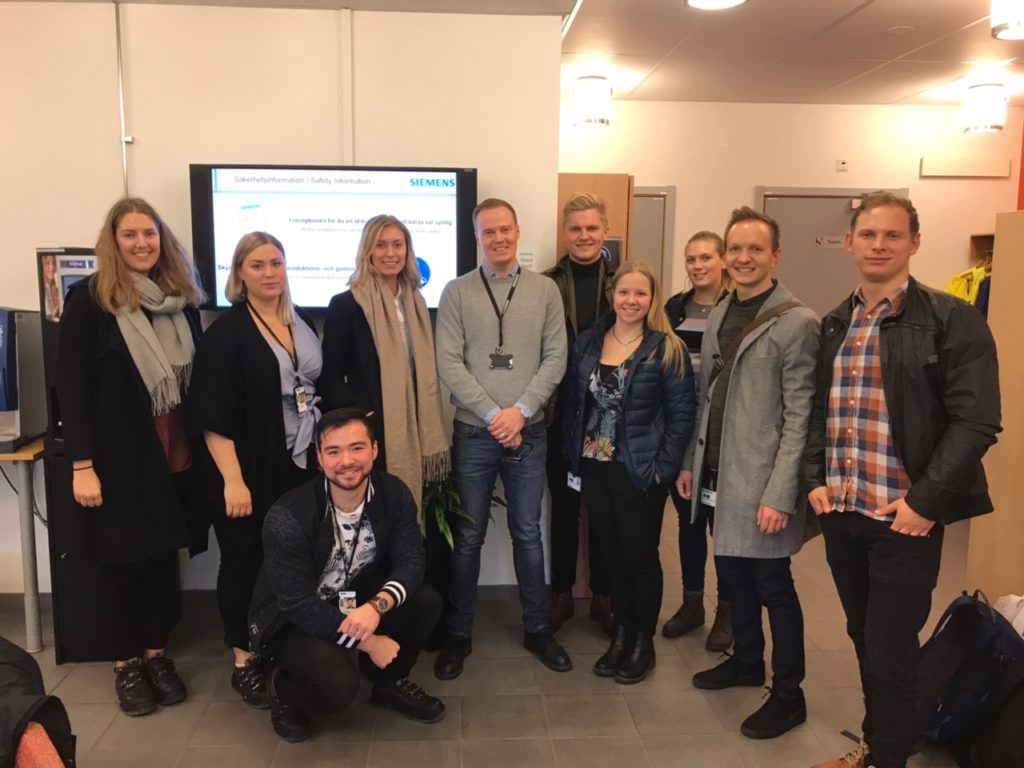 After our visit during the morning, the graduates from Siemens continued to join us back to GKN site for some lunch, and due to them being able to carry themselves in lunch-conversation well enough, the Siemens graduates could remain within the premises. We held presentations about GKN and our organization and site, as well as a guided tour by us around the workshops – after which, we finished the visit the only way we know how to; with fika.
But the visits did not stop there. Later in the week we also got a visit by two classes from Strömstad High School. Wednesday afternoon, we graduates were met by 15 happy pupils and two enthusiastic teachers. The entire day was then onwards characterized by tricky questions and interesting thoughts by the visitors, as well as lively presentations and several workshop tours by us graduates, in which also finally resulted in a (very) raspy voiced Philip. But the visit was great, and we graduates also learnt a lot from the pupils and their teachers.
Well then, time to stop writing and start working 🙂 
Until next time!
/Philippo