An amazing Sweden tour
An amazing Sweden tour
We graduates have now landed back at the office again after an amazing Sweden tour! This Monday we once again took a seat in our dear van to visit interesting companies such as SAAB, ABB and GKN Driveline.
We were very excited prior the meeting with SAAB since we would be given the opportunity to see the final assembly of JAS Gripen, our Swedish fighter which we in Trollhättan have designed and manufactured several versions of its engine. SAAB's current graduates greeted us; it was of course nice to hear more about SAAB as a company as well as how their graduate scheme is like. It was fascinating to see the final assembly of JAS Gripen. To be standing under a fighter does not count as ordinary and we was able to see the talented fitters who assembled by hand (!). We ended the visit with a pleasant dinner together with all the graduates.
Once in Linköping we with took the opportunity to work at LARM (Linköping university work fair), thereof the "waitress" outfit, and visit the Air force museum.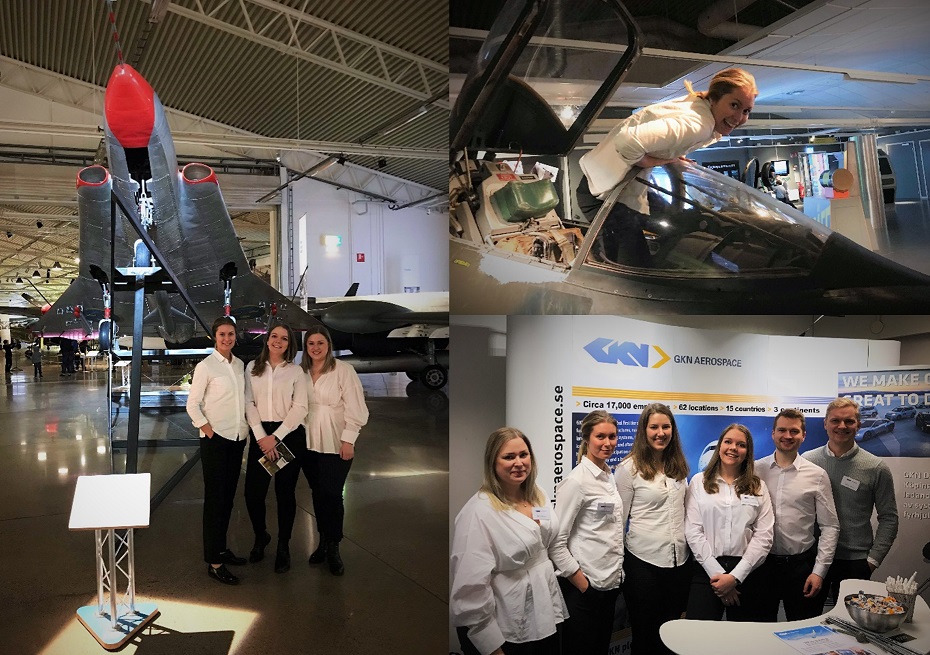 On the road again to ABB in Västerås and their Graduates. They are a whopping 16 people who kindly organized everything from a dinner, to a company presentation by Dennis Helfridsson (Vice President ABB Robotics Sweden), a tour through the robot factory and inspiring activities in their robotics lab.
The Sweden tour was finished off with a visit at our sister company GKN Driveline in Köping. An impressive visit led by Peter Sköld (SCIL Leader) where we had change to see the differences between the two businesses. A high degree of automation, which is explainable since they manufacture millions of components in a year. The pace is not as high in Trollhättan…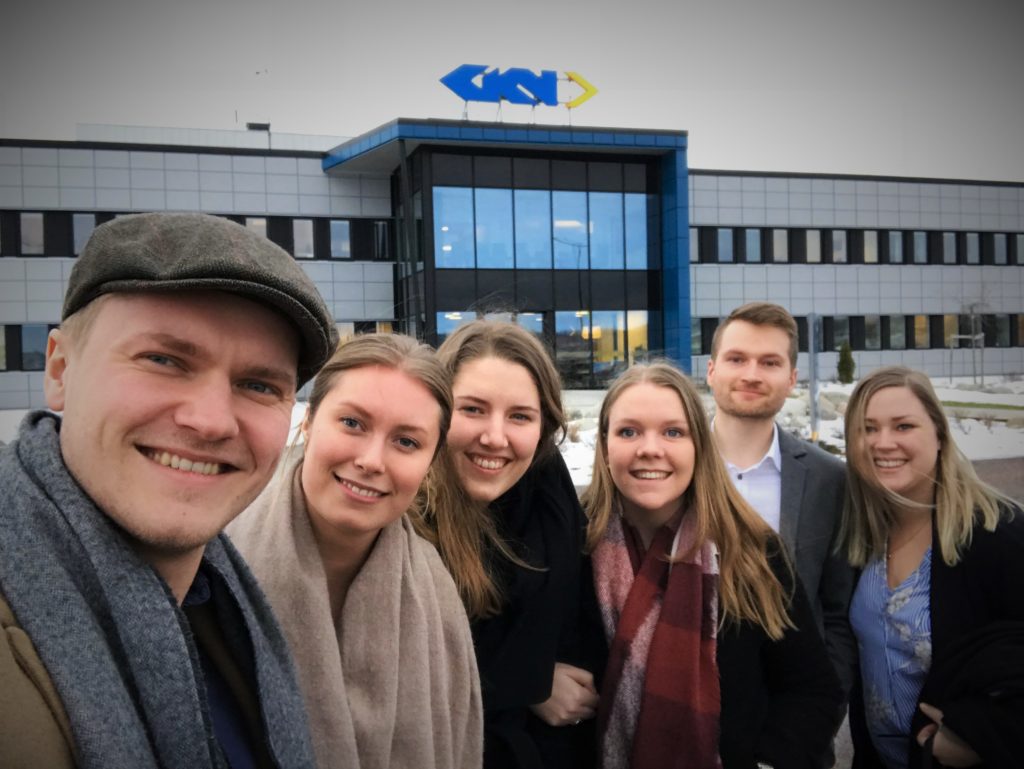 To conclude, an amazing trip with various types of visits and an opportunity to create good relations with other graduates and leading figures within the companies. Cannot wait until next trip!
/Lisa