GKNs Trainees at TraineeDay
GKNs Trainees at TraineeDay
Last week ended with a happy mood and big smile for us trainees! Four of us trainees – Signe, Maria, Emma and myself – together with Magnus Hallberg attended last Friday the TraineeDay event in Gothenburg to represent GKN Aerospace Sweden.
What type of event is TraineeDay? The purpose of TraineeDay is to give students and young professionals all across Sweden the opportunity to gather and meet company representatives with the leading Graduate Programmes in Sweden (hint hint). During the entire day we mingled with very engaged and interested people who wanted to know more about the GKN business, where we got the pleasure to share more about is at GKN and our Graduate Programme and what it entails. To share our experiences within the programme, describing what type of challenging, fun and interesting tasks and events we have been involved with.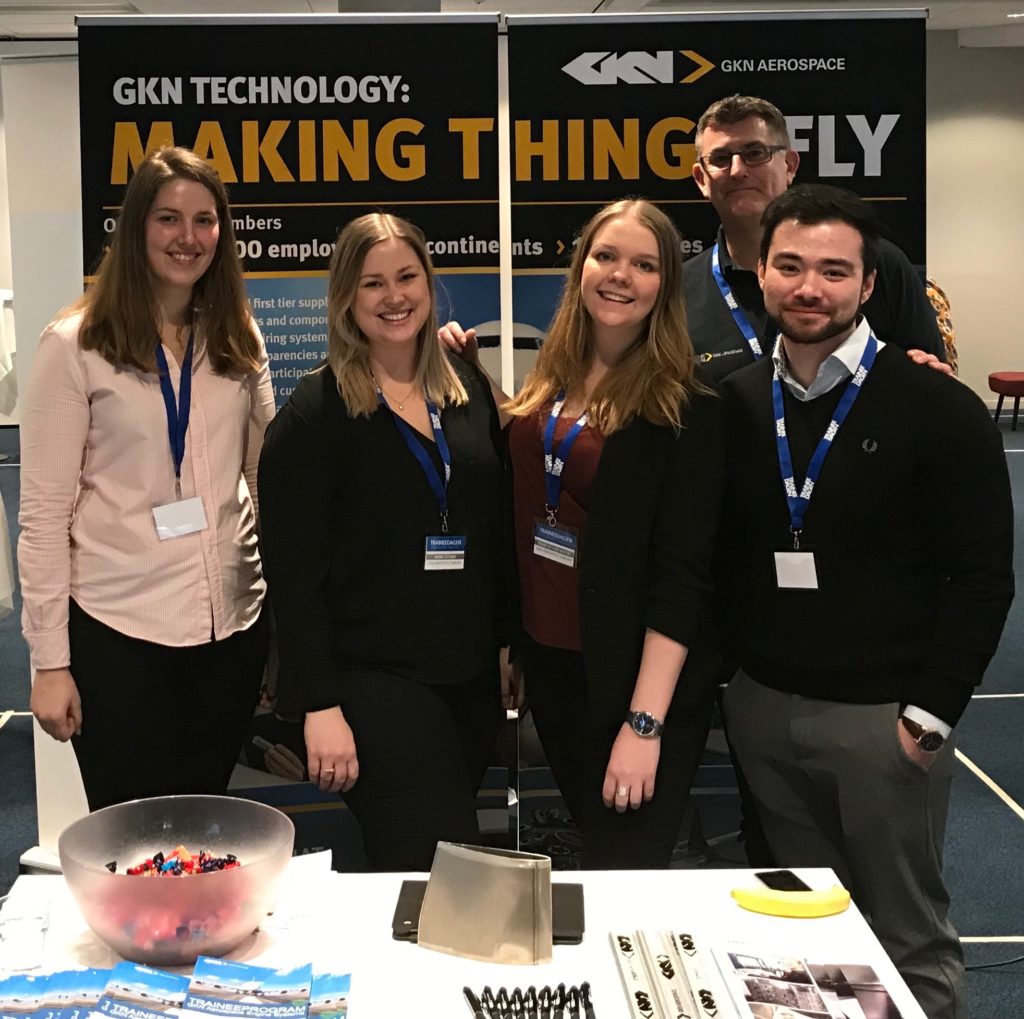 During the afternoon, Emma and I also held a company presentation/seminar to share more information about GKN, the industry, our Graduate Programme. Additionally, we also held a Guesstimations workshop, that was really fun for all of us involved. For those of you who has never heard of Guesstimations – the challenge is to find a reasonable answer to a question, based on sensible thought processes and personal knowledge. An example;
How long does it take for JAS 39 Gripen to travel between Gothenburg – Stockholm?
Most of us know that the distance is around 400 km.
Reasonable guess to max. velocity at around Mach 2 – 2500 km/h.
From proportions – it should be less than 1/6 of an hour – less than 10 minutes!
(Use the same question with Ariane 5 rocket and 25 000 km/h – less than a minute!)
Answers definitely varies depending on personal assumptions and time given, but the entire workshop was really appreciated and we had a lot of fun together.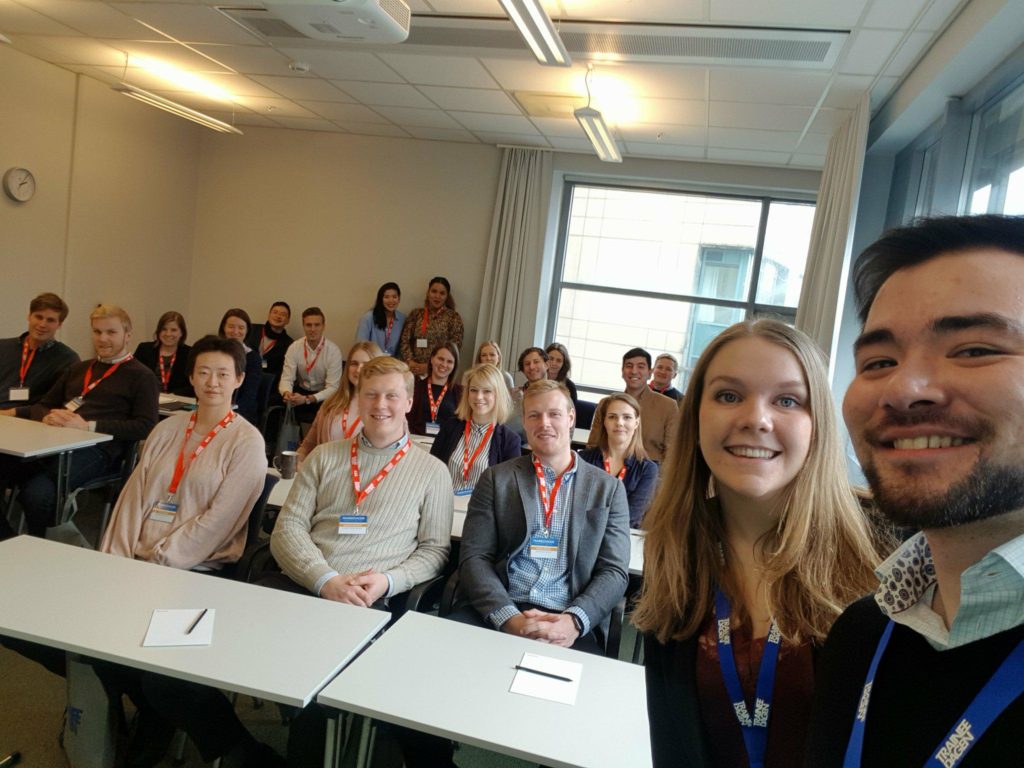 The entire day was very exciting, filled with mingle and happy faces, along with a very successful seminar with a lot of questions and laughter. TraineeDay was really good and definitely something I could be a part of once again, 5/5 toasters!
/Philip