Dear blog readers!
Things are moving on here at GKN in Trollhättan and we are soon at the well-deserved Christmas holidays. This week we had the opportunity to join some colleagues, doing an internship called "Tekniksprånget", and Maria Stavered at F7  Såtenäs, a Swedish military air base. 
At Såtenäs we meet our Guide Dag Kjellberg who showed us around some hangars with old aircrafts. Dag has over 1500 flight hours with the Viggen Aircraft and a few hundred with the Gripen aircraft. We had the opportunity to walk around the hangar and see Viggen, Draken, Lansen and many other aircrafts. They are all managed and flown by its ideal organization Swedish Air Force Historic Flight, participating in flight shows all over the world.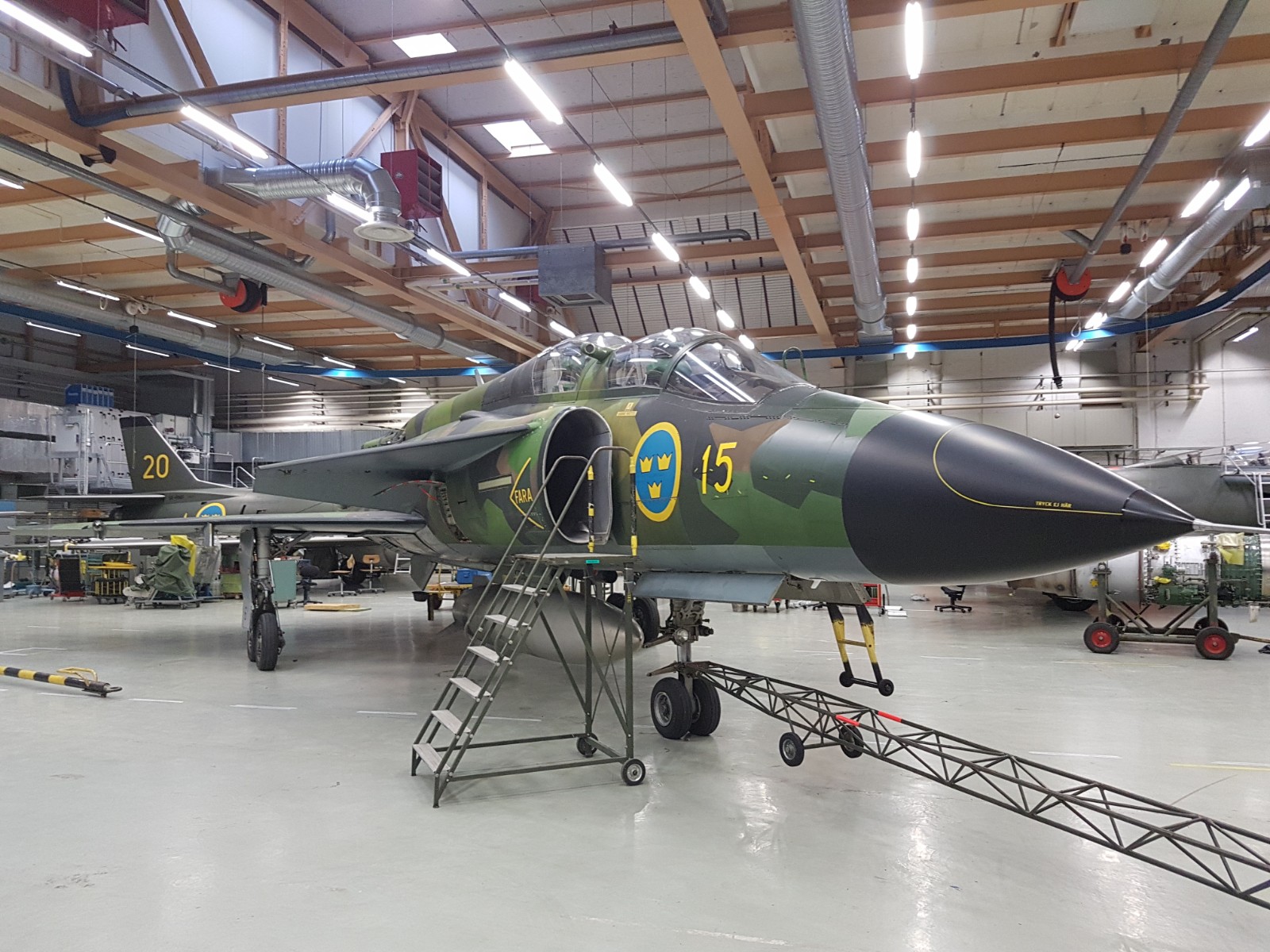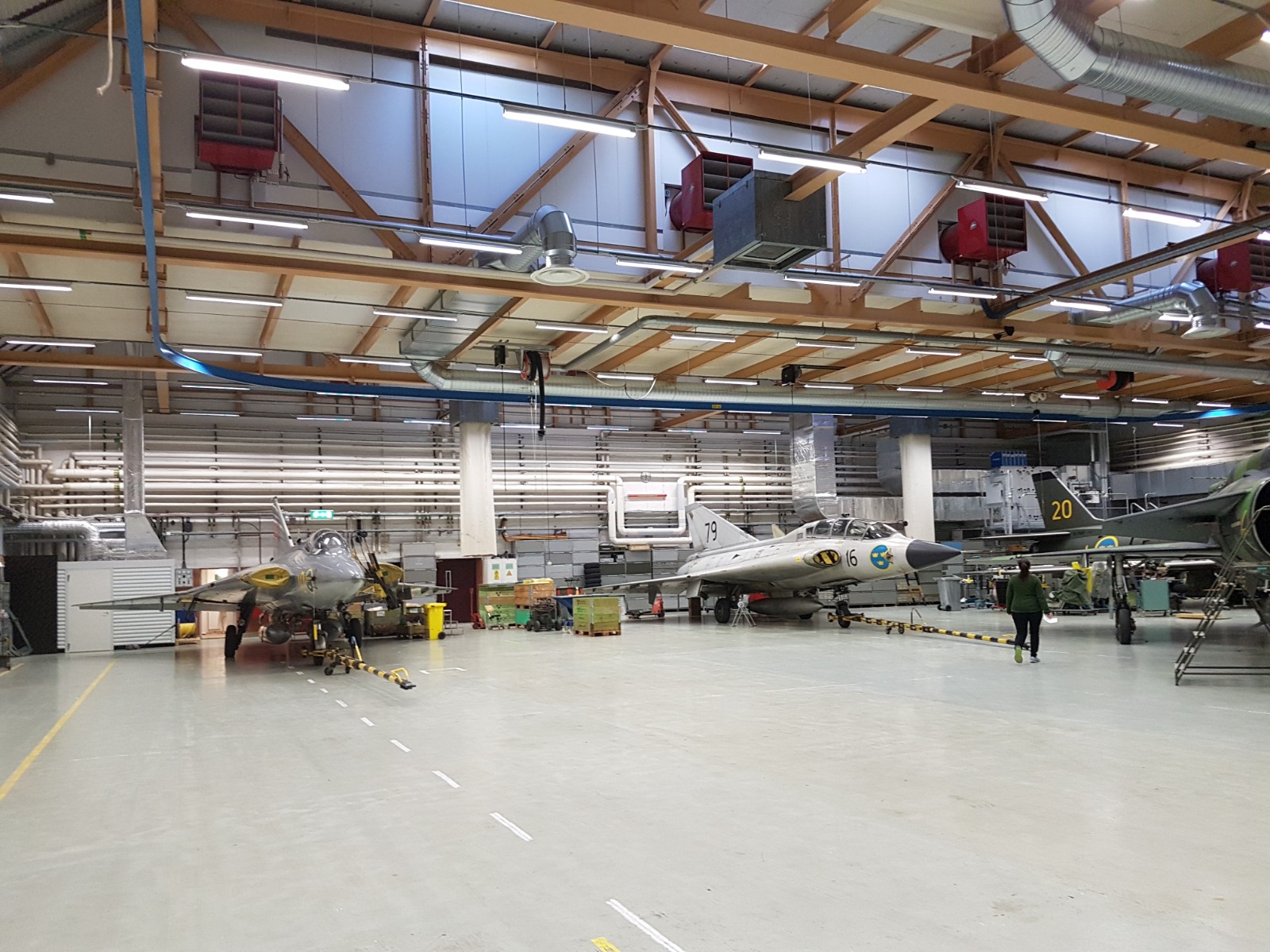 Shortly afterwards we went to the Gripen centra, a building at F7 with the duty to promote the Swedish air force and govern the Gripen program. There, we had a lecture of the Swedish air force history by Håkan Brandt a retired pilot with a lot of experience of Viggen. Close outside, the Gripen aircrafts took off and even though we were inside, it was loud!
We headed off to the last hangars, the Gripen hangars and before entering we waited for a Gripen to take off, and we could never imagined the mighty sound of the RM12! The visual aspect of the takeoff was incredible, but the sound of the engine was marvelous! Makes one proud being from Trollhättan. Inside the hangars, Dag and Håkan talked about the cockpit, the clothing, the fire power, agility and much more. We also had the fortune to take two photos of the group in front of two Gripen aircrafts.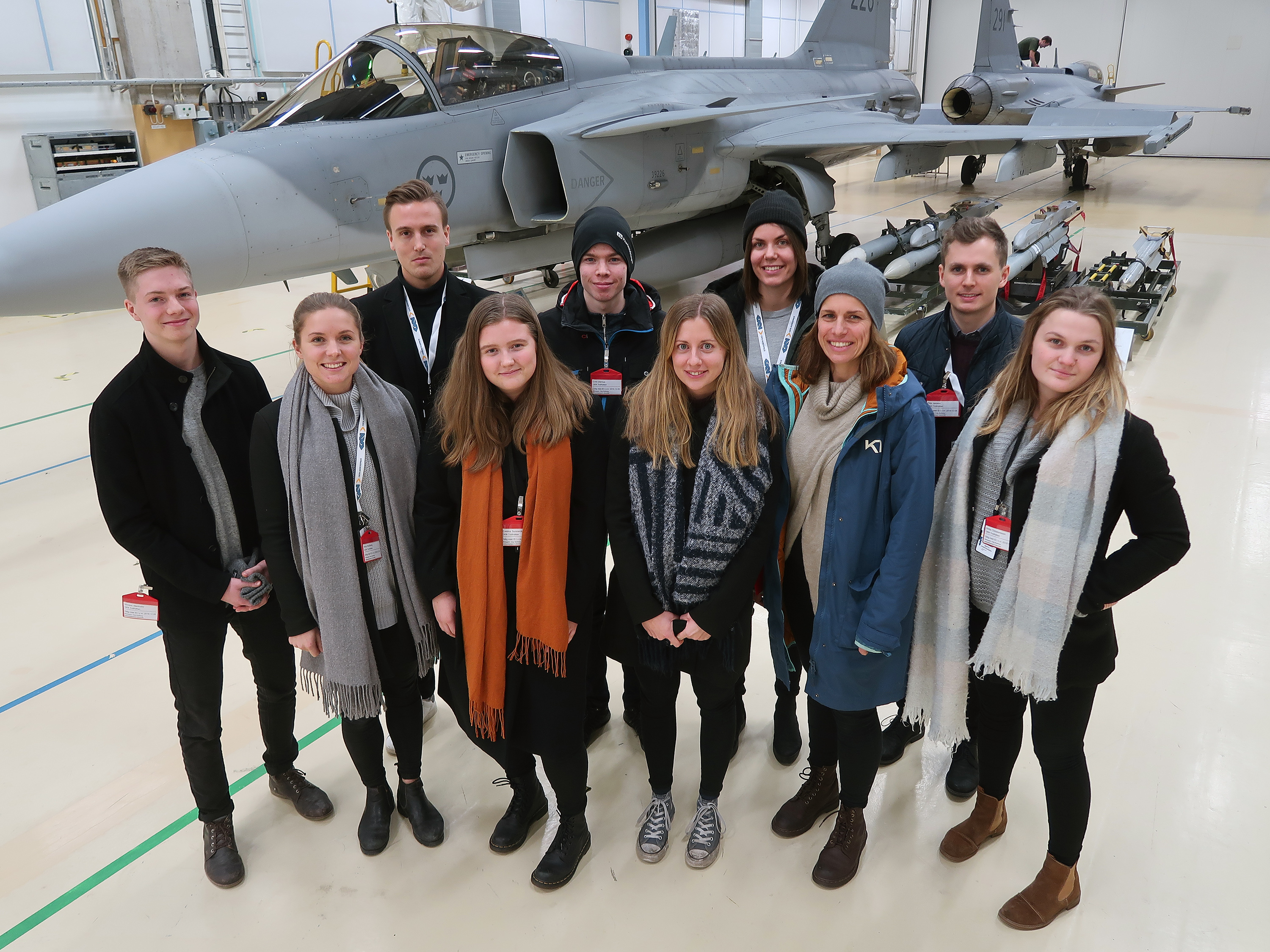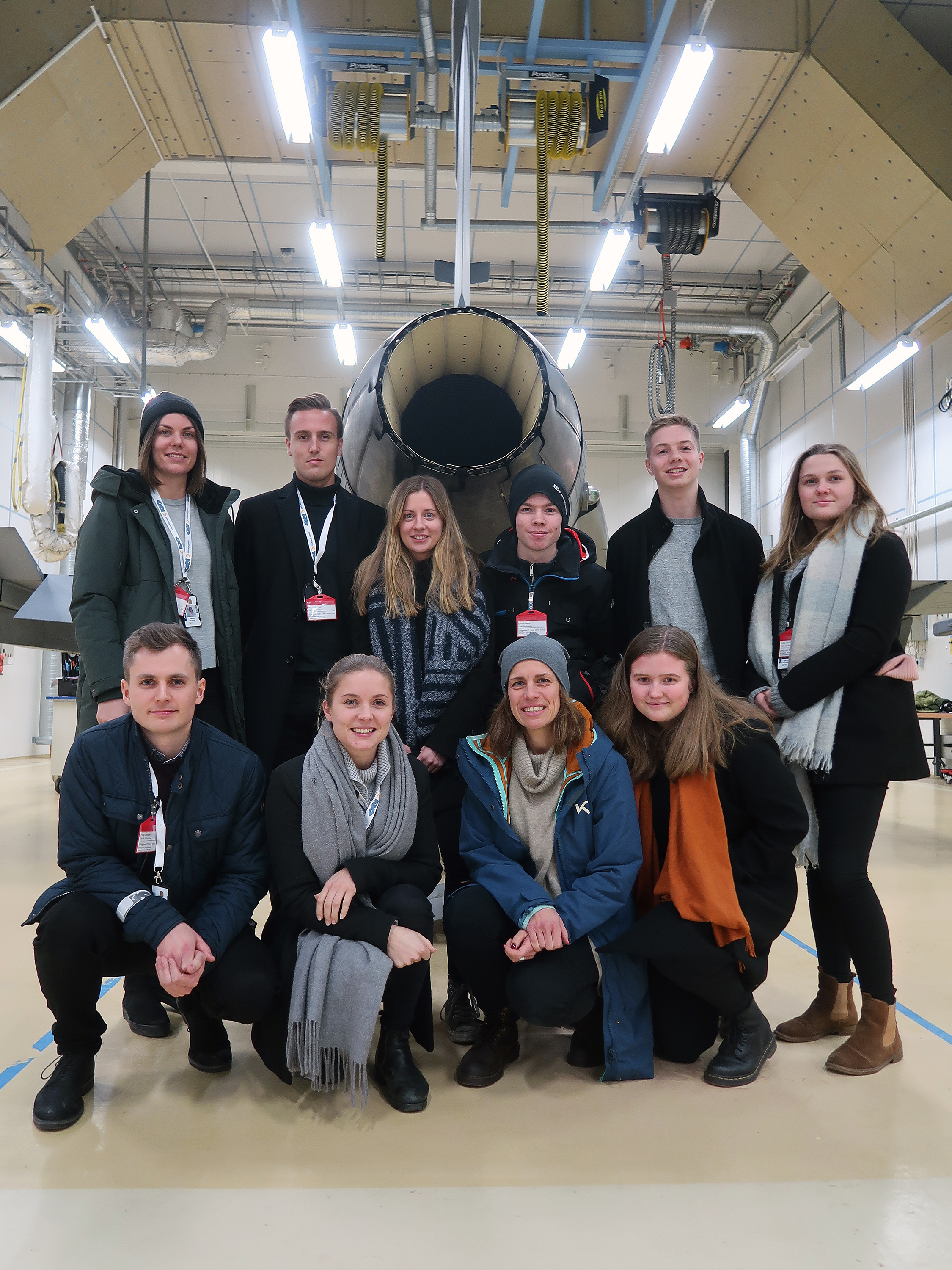 It was a very giving visit and we are very glad that we had the opportunity to visit F7 Såtenäs!