Activity week 2: California – part 3
After the first half of our activity week had been spent in Los Angeles it was time for us to move on to San Francisco. The entire Wednesday was needed to drive those 589 kilometers (365 miles) that seperate the two cities and wow, the sights that we saw! We took the opportunity to go on Highway 1 which is located along the shoreline of California and we got to see waterfalls, sea lions and the sunset over the sea. It was amazing! We can highly recommend that for other travellers.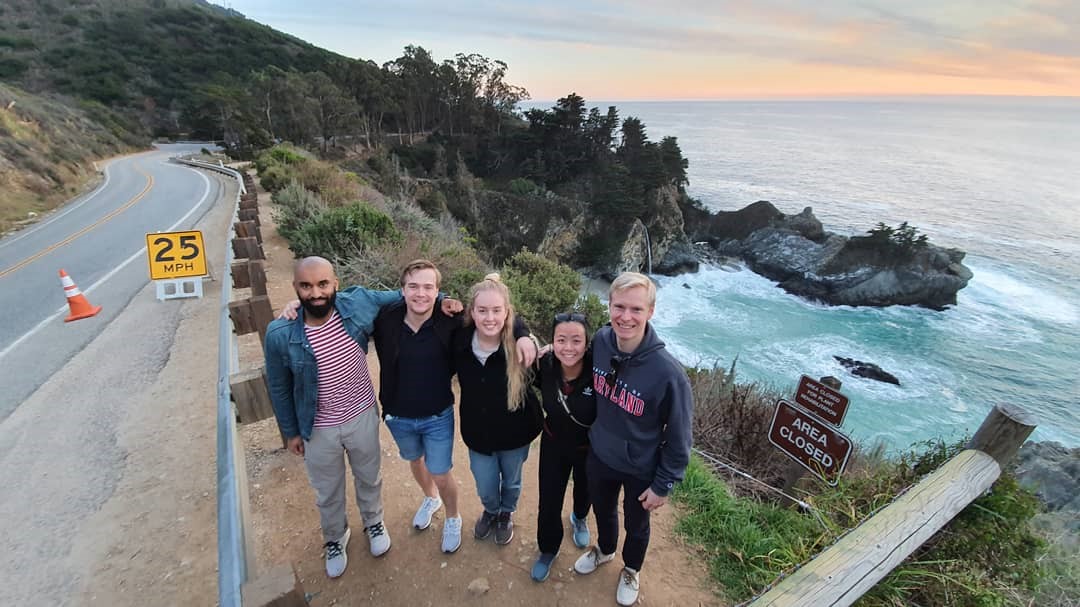 While in the San Francisco area we took the opportunity to attend the Nordic Future Mobility Summit at Stanford University. This was an event that stretched over a couple of days and aimed to build a bridge between the Nordic countries and Silicon Valley regarding the future of logistics and creative solutions surrounding it. It was very interesting to be apart of and especially to be able to hear several people who have been in the industry a long time discuss where the future is heading within the fields of automation and innovation. From the two workshops that we attended, "The Future of Logistics" and "Internationalization: Research, Education and Innovation", we got to hear from Luca Delgrossi (VP Automation vid Volvo Group) and Frode Langmoen (Technology Executive , ISV & Developer Relations IBM Nordic), amongst others.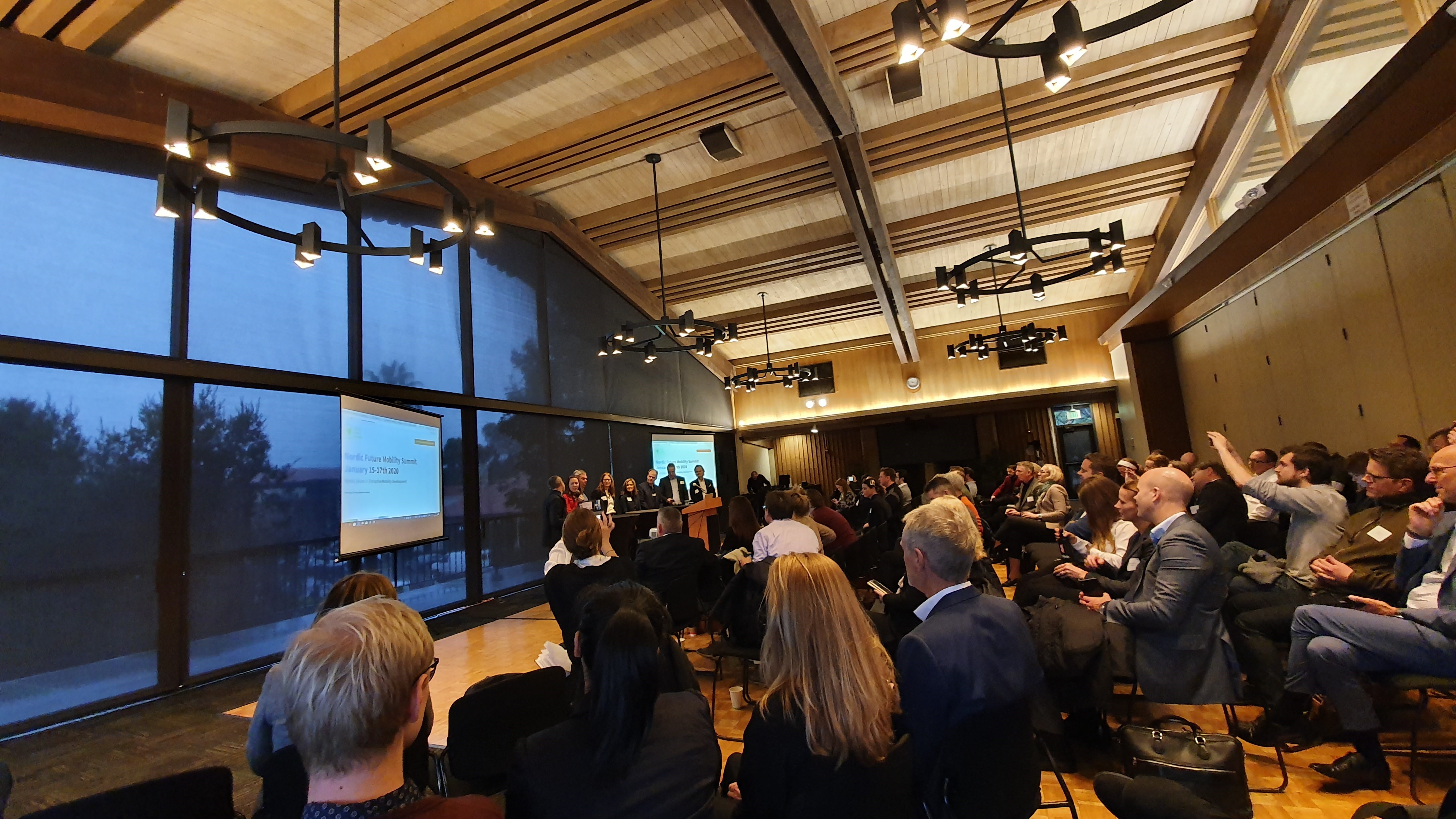 Since Stanford University is close to Silicon Valley we took the opportunity to visit Google Plex and Apple HQ as well. It was exciting to see these places and how they have achieved to display their products in an innovative way. There were a lot of solutions that inspired us! Especially the campus display at Apple that is presented in the video below.
When the weekend arrived we went to downtown San Francisco to truly act like the tourists that we were. We visited the Golden Gate bridge, Fisherman's Wharf and Alcatraz. It was a really nice day and later became the day that ended our adventures on the West coast, because on Sunday it was time to fly out to the East coast for our first Development Week with the other Global Graduates!