Artificial Intelligence and Machine Learning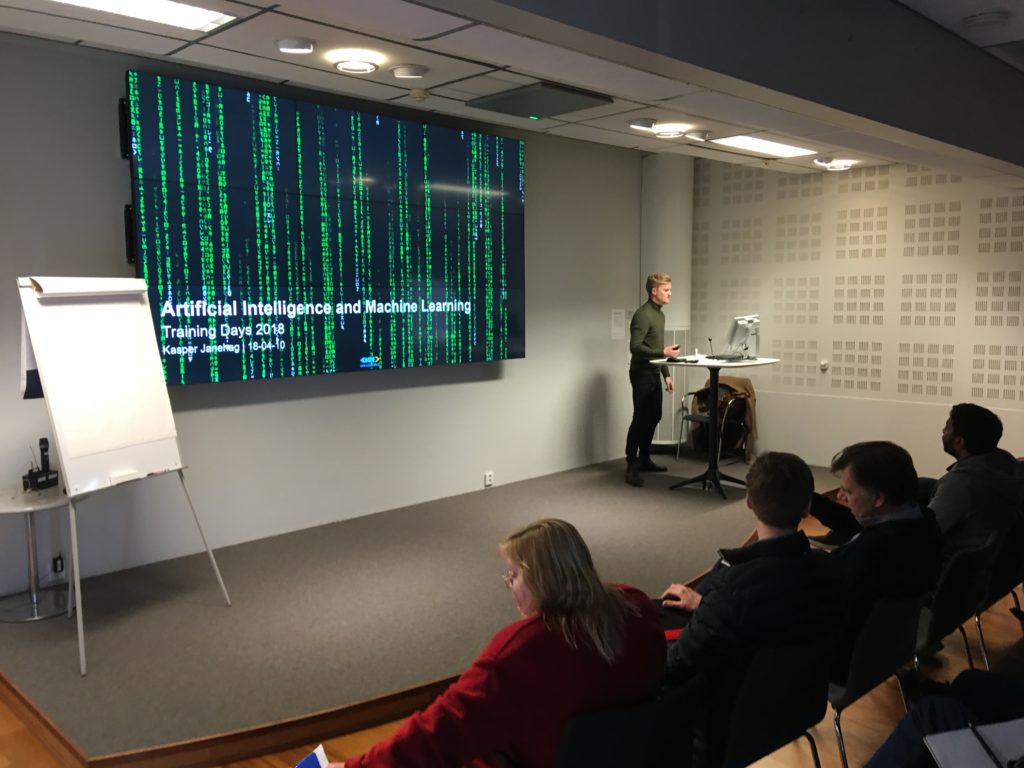 Last week I had the honor to educate my dear colleagues in the hot topic of artificial intelligence and machine learning. The course was offered for colleagues from all departments during the internal educations weeks called "Training Days". The purpose of Training days is for people around the company to share their knowledge and inspire others.
In the two hour lecture I defined artificial intelligence and discussed how these technologies could be used within the company. Several buzzwords such as big data, machine learning, deep learning, etc was clarified and examples on how machine learning could be used to solve various tasks was presented. I want to thank everyone for the warm feedback I've been given. I'm very happy for all the initiatives that has started as a consequence of the course.
This upcoming summer I plan to host a couple of longer courses where participants will have the opportunity to program their own machine learning algorithms.