Thesis work at GKN Aerospace!
Thesis work at GKN Aerospace!
All of the trainees each have a responsibility, something to keep an extra eye on, and mine is thesis works and career fairs. It is up to me to keep track of those things surrounding the fairs; making sure there is material to bring to the fairs and assist those who will represent GKN. The responsibility regarding the thesis works mainly concerns making sure the new thesis workers are welcomed to the company and providing them with the possibility to get to know each other (and the trainees). Every other week we all have lunch together and usually we are a big awesome group!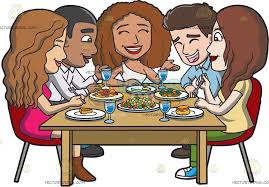 Many thesis workers have started now in January and it is going to be loads of fun getting to know them. Some of them may well be accepted to the trainee program and, in a few months, writing a blog post of their own to the trainee blog!
There are so many areas in which you can do your master's thesis here at GKN. Just to mention a few there is design, quality and production. In addition, we have a materials laboratory where you can seek challenges as well as a research department located at PTC (Center of Production Technology) in Trollhättan. At PTC they, among other things, research and develop new production methods and especially Additive Manufacturing (AM) is an important part of their work.
As you might have noticed, we offer great opportunities to finding your area of interest – and it is not only applicable to thesis work but also when applying for a job! Thesis work can be a great way to a certain area of knowledge or a company, but it can also help you realise what you don't find that interesting. Shortly, it is a chance for you to understand what type of job you want to apply for or which company you want to be a part of.