Period after US trip
Period after US trip
Time has really flown by for the trainee-group lately. It feels like something we say quite often, but now that we have come home from the trip across the pond (January 25th) it has been non-stop of various fun activities. First of all, we have actually switched rotations, which is a bit wistful because you may not have gotten get as far as you would have wanted with the project in 10 weeks, but it is really fun to try something new! It will be really interesting for me to gain experience within Finance/Business Development as I will work with M&A (Mergers & Acquisitions).
In addition to our new rotations we have clearly noticed that the recruitment process is at full speed, as GKN is participating in four career fairs over the course of 1.5 weeks! CHARM (Gothenburg), Trainee Day (Gothenburg), Hotspot (Karlstad) and LARM (Linköping). The trainees were at CHARM and will be participating on the Trainee Day as well as LARM next week, so we hope to see you there!
Lastly, we have taken the opportunity to participate in events to spread the interest in technology and aviation/space to youths. Right now we are participating at Futurum here in Trollhättan, an event orchestrated by Innovatum with the purpose to inspire high school students to continue with their studies and to work in various exciting professions! The event is over 6 days and over 750 students from all over Fyrbodal (Fyrbodal is a fusion of the cities Trollhättan, Uddevalla, Vänersborg and Lysekil, as well as Bohuslän and Dalsland) visit during these days!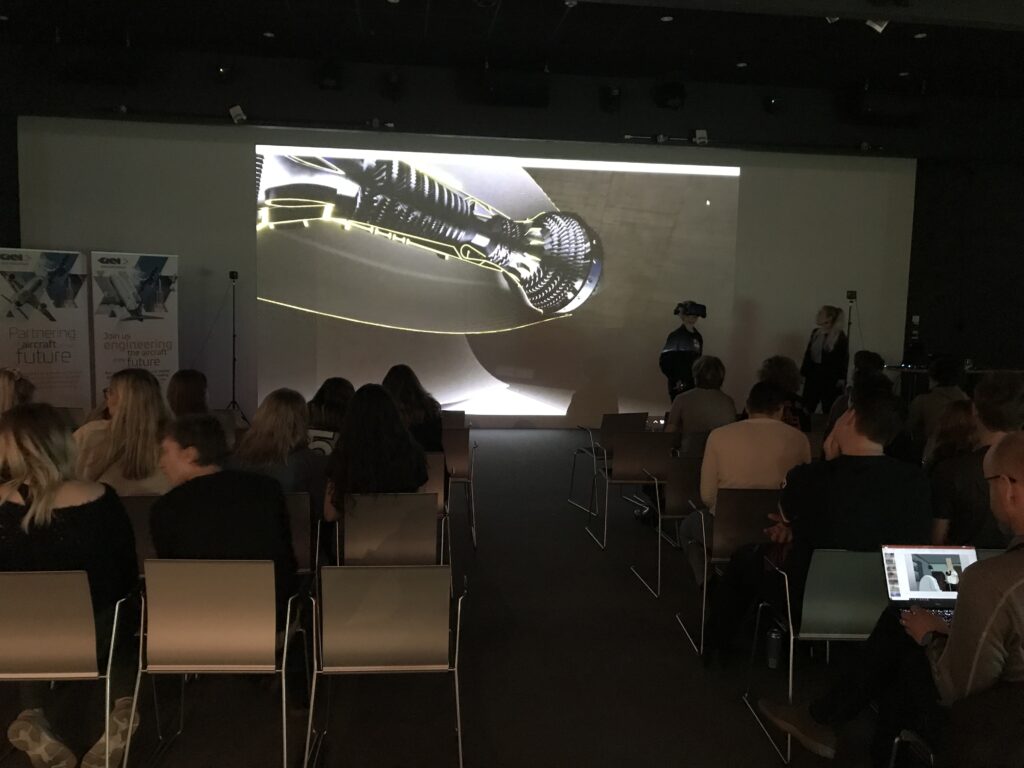 Been extremely fun to be able to talk a bit about my own journey and GKN as well as why the aviation industry and our own technology and products are exciting!
To give you a small taste of what our presentation was about, you can find a short clip below that we have put together. The video shows three companies that all develop so-called eVTOL, electric vertical takeoff and landing. That is, small electric aircraft that can lift and land vertically, so that they can easily be used in cities. This, if anything, is futuristic technology that is becoming a reality right now!
So it has been some hectic and fun weeks that will continue on keeping the same pace for at least another week, so you can expect a lot of updates from us going forward!