Start of rotations in our home department
Start of rotations in our home department
Hello, blog,
The recent weeks have been quite eventful for us trainees. But compared to the other weeks this week is different because now we are going to start with our rotations in our home departments (Hurray!!). The last week started with us spending Monday and Tuesday in Bohusgården where we had a course in group dynamics and leadership. But that's not all, Monday ended with the traditional trainee dip in 5-degree Celsius water with clouds as far as the eye can reach, so now we're trainees!! The evening, on the other hand, was a bit nicer with a three-course dinner and a lot of fun. Now that the Bohusgården courses are over, it's time for us to start the rotations.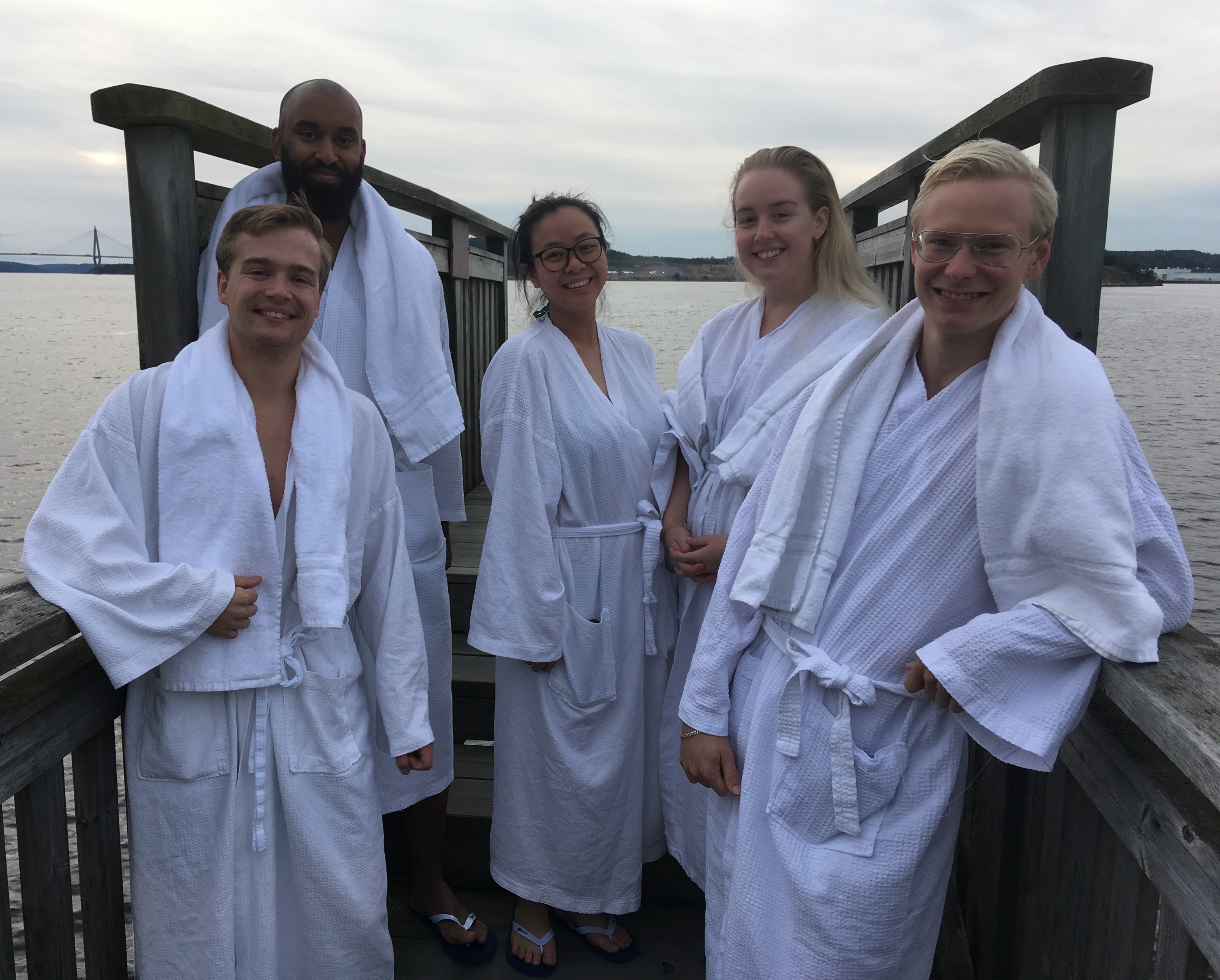 As we say in the Aerospace business "time flies" and now we have all started our 10-week rotations in our home departments. This is a small description of what projects and departments each trainee will be on for the next 10 weeks.
Elamin Hamid Elamin: I will spend my weeks at Nozzle with data collection from old ARIANE 5 launches.
Elin Eriksson will spend his weeks at Propulsion engineering with a loop analysis of the control system in the RM12 engine.
Emily Chen will spend her weeks at ROTORS Engineering with a project in the field of software for the design of space turbines.
Hampus Olsson will spend his weeks at GTC engineering methods working with benchmarking of how aerospace companies work with simulation of additive manufacturing.
Rasmus Tyft will spend his weeks at Engines Digital with implementing AI to forecast inventory levels.
During these weeks, we will not only be working with our individual projects but also with our trainee project. We are still waiting for our major trainee project, an update on what it is will be posted in the near future. The weeks ahead will be very exciting and educational for us all. During the week, the trainee group will participate in various training sessions during the Training Days.
Now we will look forward to the fun in the coming time.
Thank you for reading, See you again soon!