La vie en France
La vie en France
Suddenly it happened, covid-19 released us from its firm grip and we were finally able to go abroad on our international placements. It feels like it's several years ago I wrote an entry on this blog considering how much we've done since handing the blog over to the current trainees. We, the trainees 2020/2022, have finished our final rotations in Trollhättan, visited most of our sites in England and now we're all spread out on our international assignment which is the final step of the graduate program.
In my case, I got the opportunity to spend my six months in France with our customer ArianeGroup on their site in Vernon, along the Seine an hour west of Paris. ArianeGroup develops and manufactures the launchers Ariane 5 (and the coming Ariane 6) for which we develop and manufacture the main engine nozzle and turbines for both first and second stages. I am however part of preparing the upcoming hot-fire tests of the Prometheus engine where we've developed the turbine.
Prometheus is a very exciting project, partly because it is intended to be used in the Themis launcher which will the first European reusable launcher and also because it is to a large extent developed for additive manufacturing to drastically reduce cost and weight. On top of that, it'll use methane as propellant! For our component, this means that we've been able to reduce the amount of components from around 100 to only two! Also, the hop tests (liftoff – flight to a couple hundred meters – landing) will be conducted in Kiruna, which is great news for Swedish space industry!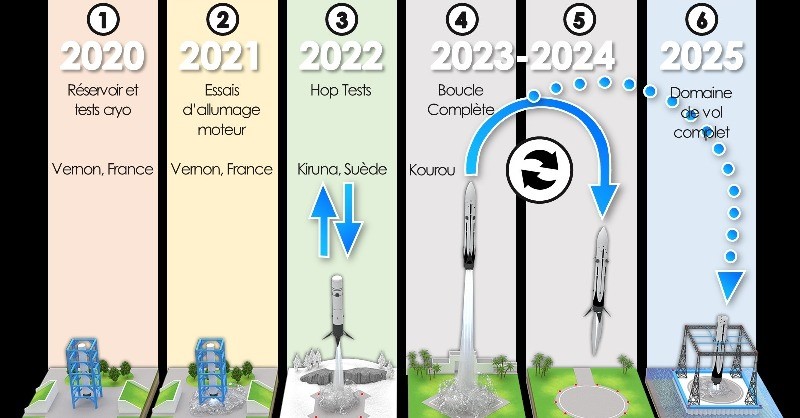 Enough about technology! Vernon is a smaller town, around 23000 inhabitants, where ArianeGroup is the largest private employer and the history stretches way back to World War II where the site was used to develop and test the V2 rocket. The site includes development, manufacturing, assembly and testing of rocket engines.
Vernon is situated in Normandy, along the Seine River that runs through Paris and debouches into the English Channel. There are lots of renaissance castles through this valley and around Vernon that keeps me occupied during the weekends, as I have an interest in history. One of the highlights is a visit to the coastal town of Étretat and the cathedral in Rouen where Olaf II Haraldsson (King of Norway 1015-1028) was baptized and then played a vital role in the conversion of Norway from Norse Paganism to Christianity. Normandy has an incredible amount of history linked (as the name tells) to Scandinavian Vikings, so there's plenty to discover!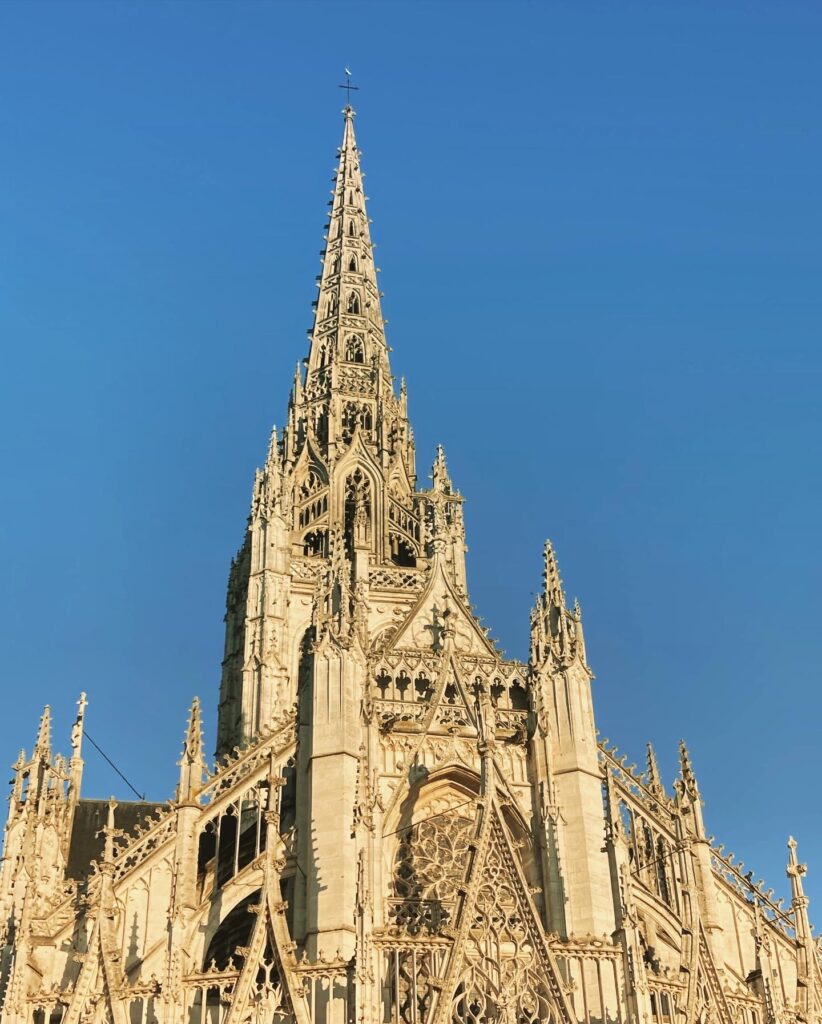 I could keep writing for ages but this anecdote will conclude my post for this time.
Until next time, I wish you all a great spring!