Another year has past!
Another year has past!
Hi all blog readers,
Now the first year has passed for us here at GKN Aerospace and oh boy does time fly when you're having fun! During this time we have completed our first three rotations, visited two GKN sites, performed three development weeks with all Global Graduates, represented GKN at trade fairs and arranged lots of study visits at the Trollhättan site. Last but not least, we have met and been inspired by our wonderful colleagues here in the company!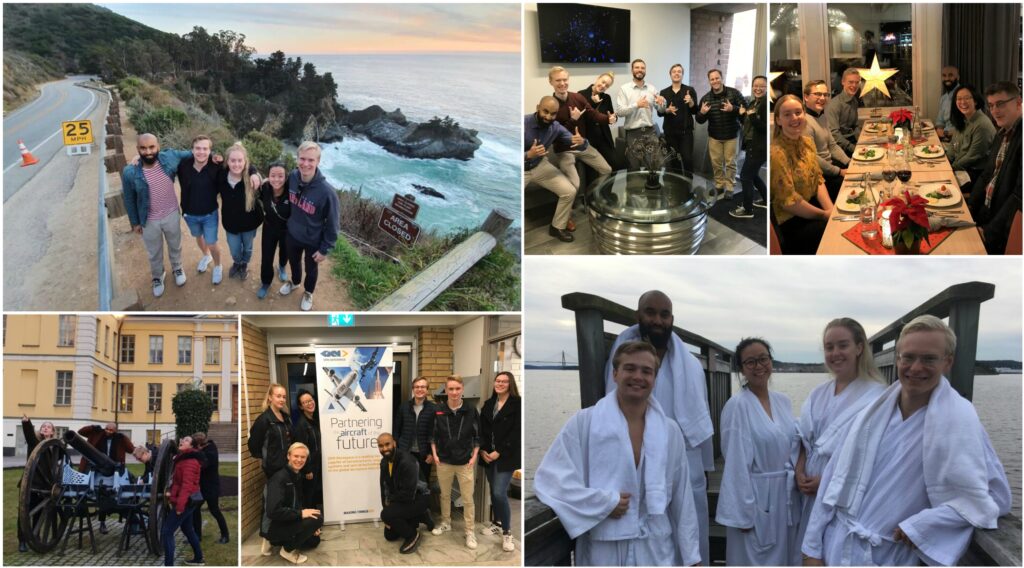 Therefore, we want to thank you all for a wonderful first year and for the years to come.
As September 1st we are not the only active graduates at the Trollhättan site, so we would like to warmly welcome the next round of trainees: Jens, Emma, Robin, My and Marcus! They have taken over the blog and, as you've probably noticed, already posted an introduction of themselves.
Now it's time for us to start the next chapter in our journey. This year there will be no abroad assignment due to the current situation. Instead, we will stay at the site and continue with our fourth rotation, followed by an exciting joint project.
Thank you and good bye wishes the graduates 2019!