The American dream
The American dream
After a few weeks it is now time for an update from California.
As a start the working hours are generally longer here. There are no punch system as the one we have back home and the employee expects to put the time necessary to finish the tasks given with a minimum of about 9 hours per day. This is however the minimum and I estimate closer to an average of 10 hours so far.
After some initial speed bumps due to Export control- and IT-issues I finally got to start working. Initially I will focus most of my time evaluating a manufacturing concept for the 737 project. So far it has been very interesting and the tasks vary from material testing, design work to FEM analysis. Besides this I will also be a part of a joint venture project between Trollhättan and ASTECH but more on this later.
Boeing 737 Max is the big project over here at the moment and for ASTECH the contribution will be the engine inner wall made out of Titanium honeycomb sandwich panels. To be able to ramp up towards the large expected volumes the site has put a lot of effort trying to create a highly automated manufacturing process.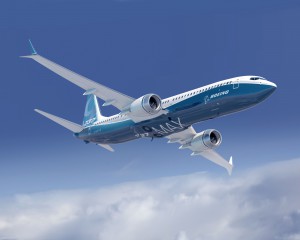 The advantage of the honeycomb structure is that you can create light structures with high strength and good acoustic properties.
For more information, see http://en.wikipedia.org/wiki/Honeycomb_structure.
As mentioned before I have been housing some friends from back home and during weekends we have made another trip to San Diego and one to Las Vegas. Huntington Beach is famous for its surfing and I would be stupid not to give it a try while here. I can say it's not easy but hopefully I will improve enough during my three month to be able to call myself a surfer.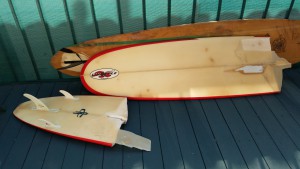 Previous week we got visitors to ASTECH from Trollhättan. It were the last year students from the Industrial High-school programme in collaboration with GKN that had their finishing trip abroad before graduation. Here they got a lecture about the site, a shop floor tour and the opportunity to ask questions regarding projects and how it is to work in America. During Memorial Day they all were free to do what they wanted and I got to host Magnus & Magnus which followed the class as supervisors. We spent the day shopping at one of the outlets, hanging out in Huntington and finished off with BBQ with Jerry which is one of the other Swedes working here.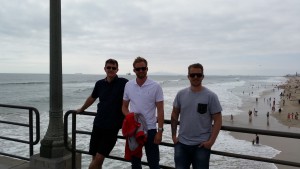 According to previous year's blog posts from the Internship abroad, list with experiences has been very popular. Guess I give it a try myself as well!
Finally learned how to respond to everyday greeting phrases like "Hi, how you doing?" or "HI, what's going on?". Clue, don't ever respond to the actual question if the person doesn't actually care and want to know. Because if you don't respond then you are impolite. Sound unnecessary complicated? You bet!
Seen people rent Scooters for their shopping since they don't bother to walk.
Made my first pathetic attempt learning how to surf.
Had lunch at an American Diner out in Nevadas Desert
Been driving an average of 120km per day, how are you otherwise supposed to get anywhere?
Implemented Taco Tuesday as a weekly routine.
Started to care about the dollar exchange rate in an almost unhealthy way (Salary still paid in SEK).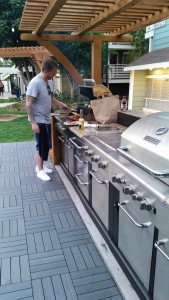 /Martin