Activity week 3: Kiruna
Activity week 3: Kiruna
We decided to spend our third and last activity week in Kiruna, where Christian has been our guide after his time at the campus Luleå University has in the city. The rest of us were rookies north of the polar circle!
After flying up on Monday morning, we drove out to the Icehotel in Jukkasjärvi just outside of Kiruna, as we did not have any planned study visits until Tuesday morning. The hotel, complete with a church and 55 rooms in ice and snow, was pretty impressing and the guided tour was ended with a mandatory drink in the ice bar.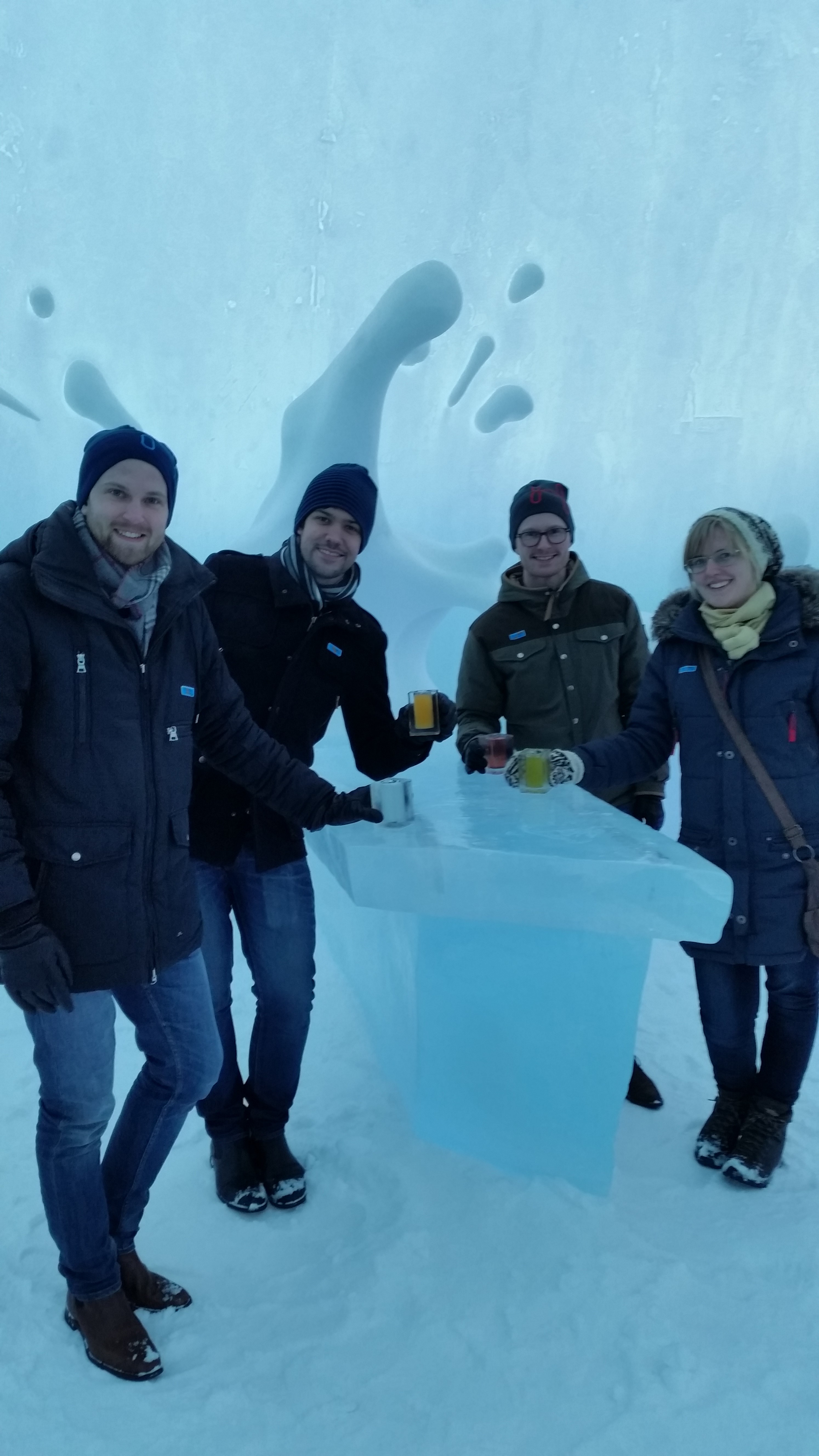 The Tuesday schedule was more packed, with visits both high and low at Esrange Space Center and the underground LKAB mine. The Esrange rocket launch base was first up in the morning and an especially nice visit as the work there is related to what we do down in Trollhättan. The base was founded in the 1960's for research on the northern lights, aurora borealis, but focus has with time shifted towards all kinds of research on space, the atmosphere or weightlessness. The largest rocket currently launched at Esrange, the 16 m high Maxus, can for example reach heights of 800 km and offer 12 minutes of weightlessness before falling down to earth again.